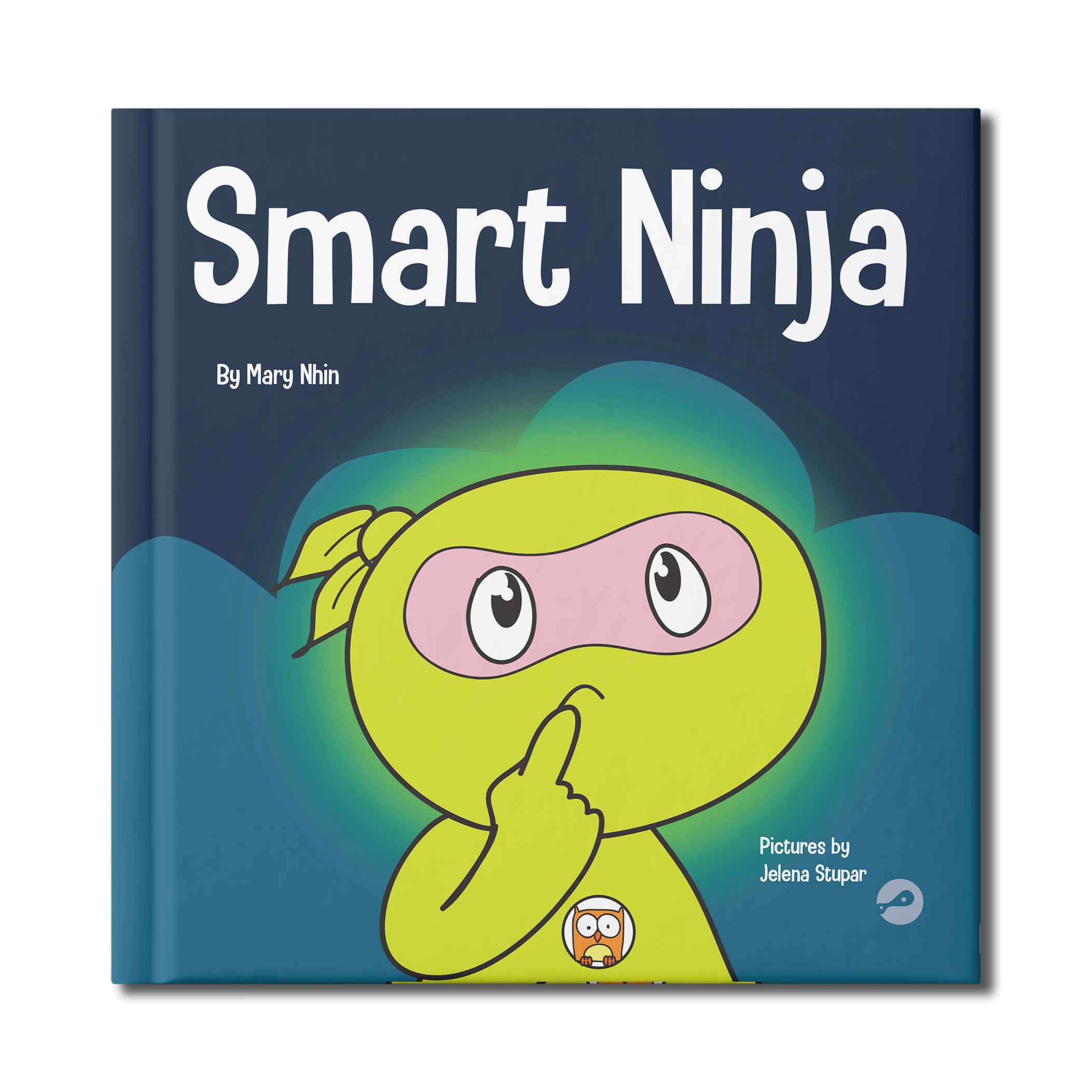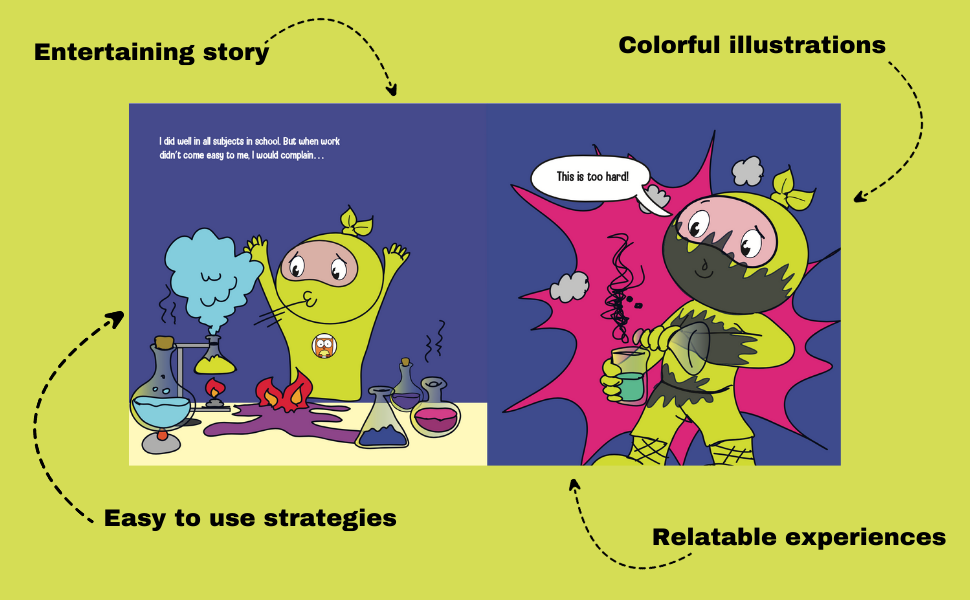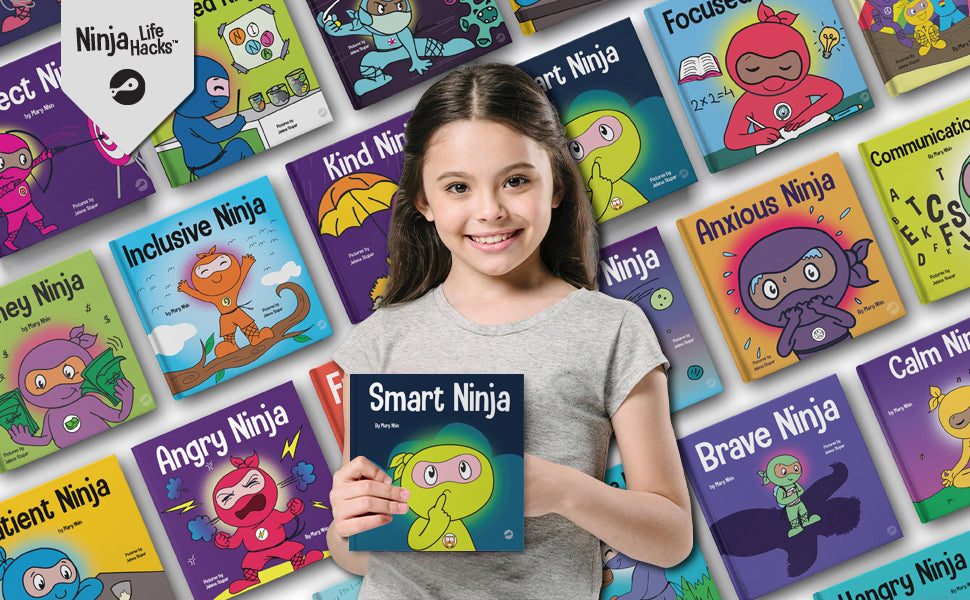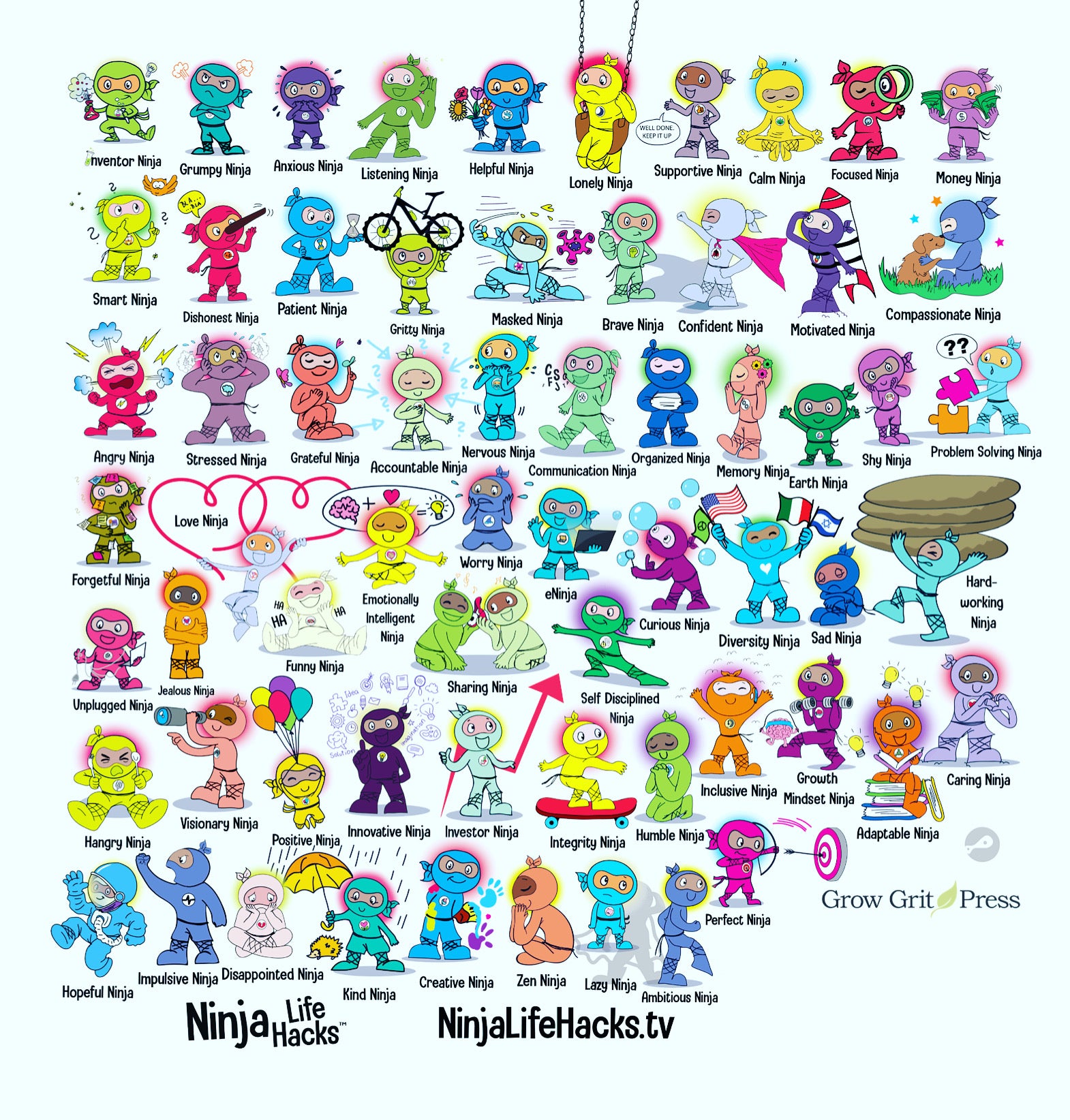 Smart Ninja learns a big lesson about what breeds success, and it's not what Smart Ninja initially thinks. Soon, Smart Ninja trades in a fixed mindset in for a growth mindset.
Find out what happens in this Ninja Life Hacks book when one views effort and hard work as the determining factors of success.
Dimensions: 8.5"x8.5"
Meets ASCA standards: M1, M2, M3, M4 ,M5, M6, B-LS 1, B-LS 2, B-LS 3, B-LS 6, B-LS 7, B-LS 8, B-LS 9, B-LS 10, B-SMS 1, B-SMS 3, B-SMS 4, B-SMS 5, B-SMS 6, B-SMS 8, B-SMS 10, B-SS 1, B-SS 2 , and B-SS 4.
Meets CASEL competencies: Self-management, responsible decision-making, relationship skills, social awareness, and self-awareness.