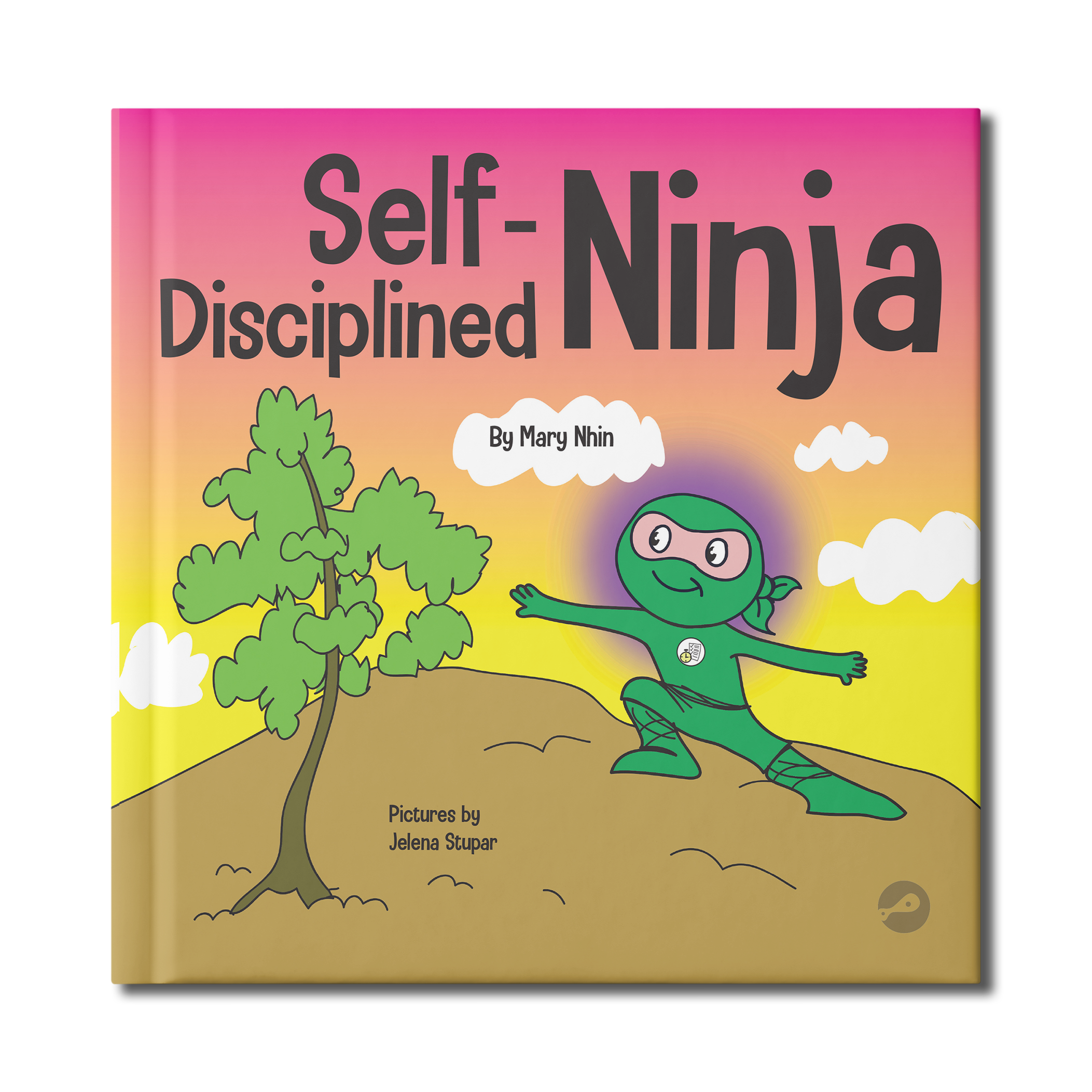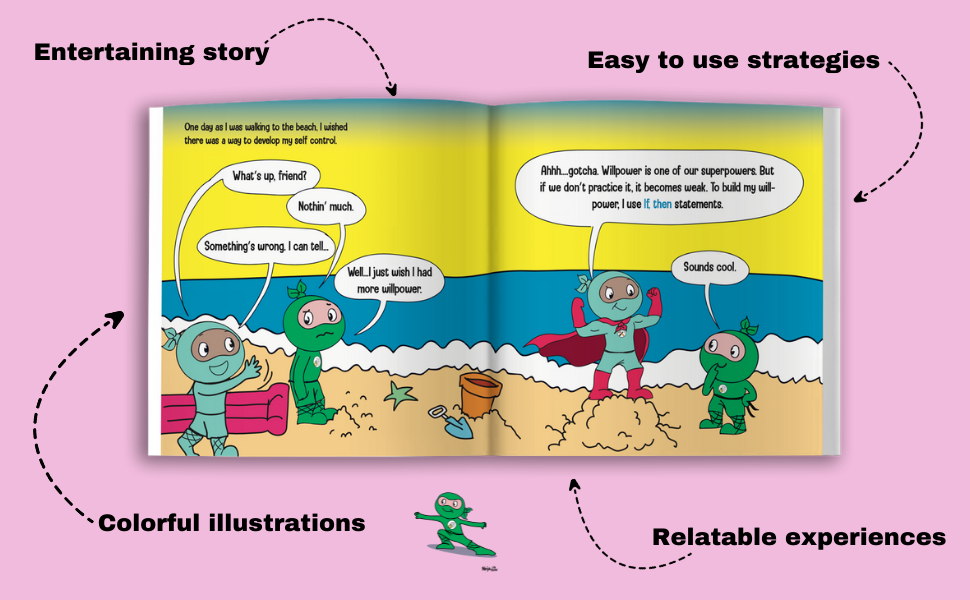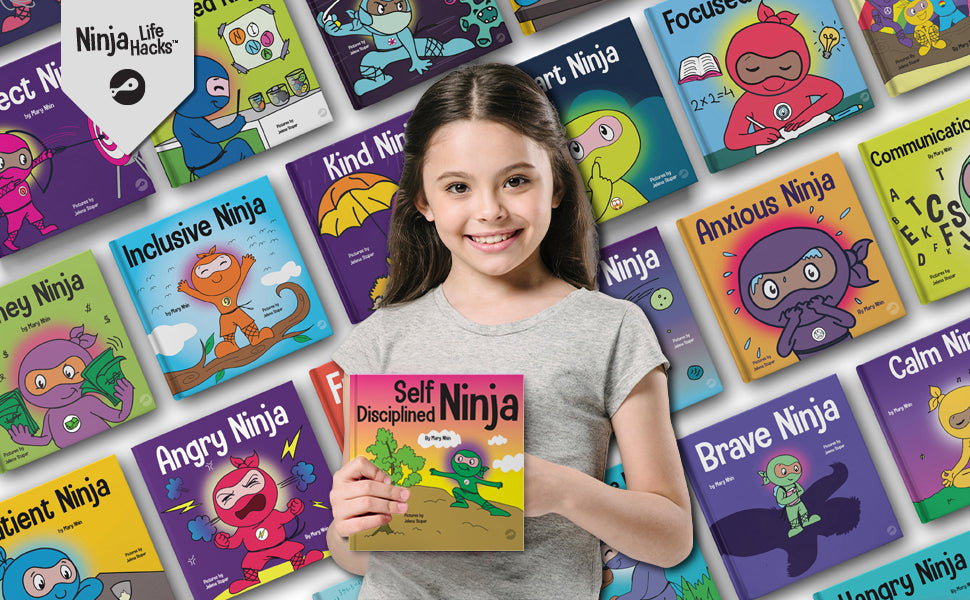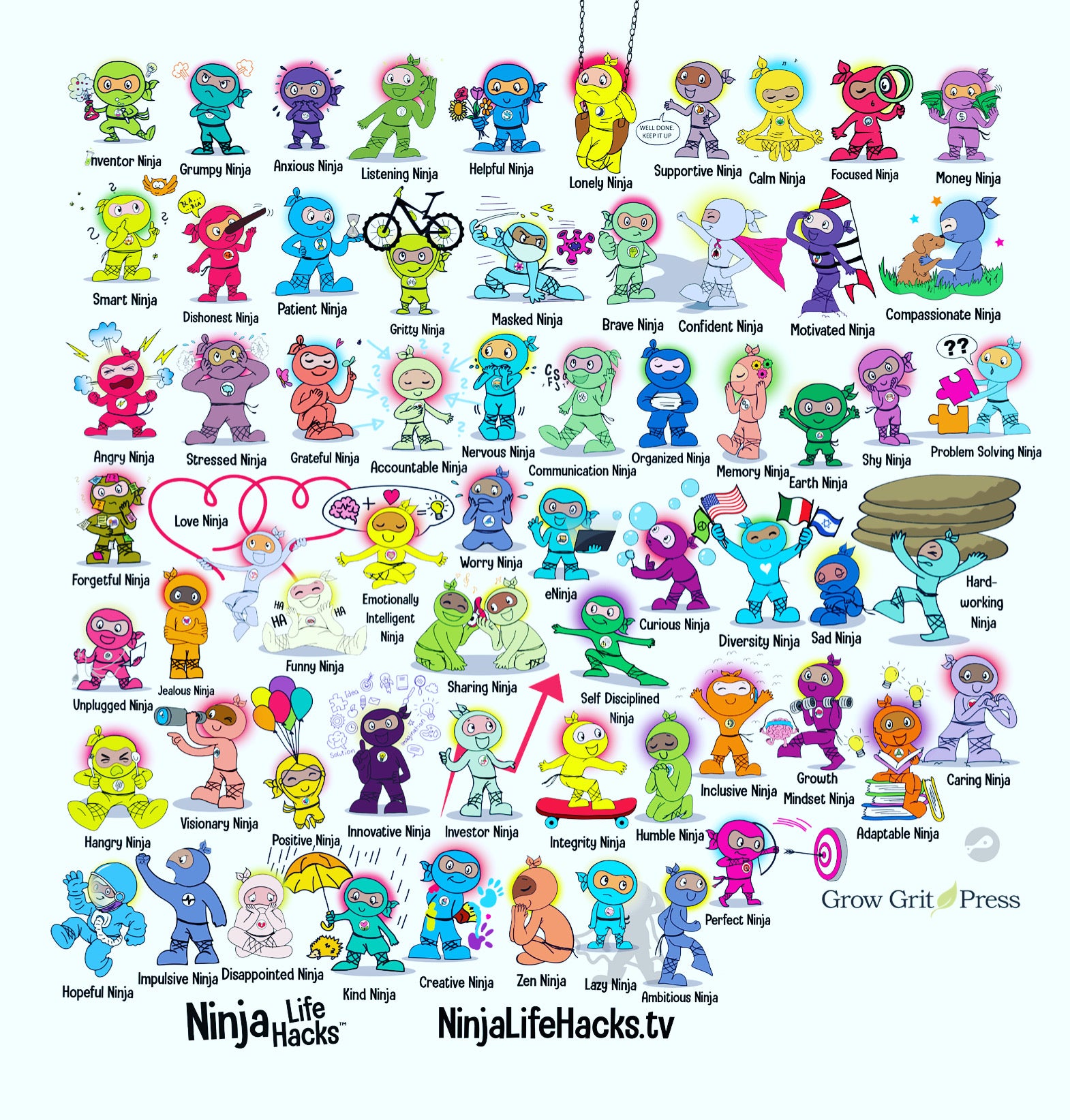 Are you constantly trying to help your child break a bad habit?
Self Disciplined Ninja may be able to help! In this Ninja Life Hacks story, Self Disciplined Ninja learns about an underused superpower called WILLPOWER. While battling procrastination, tardiness, and finger nail biting, Self Disciplined Ninja learns that we all yield the power to overcome these challenges. Find out what happens in this comedic book about discovering your willpower.
Dimensions: 8.5"x8.5"
Meets ASCA standards: M1, M2, M3, M4, M5, M6, B-LS 1, B-LS 2, B-LS 3, B-LS 4, B-LS 6, B-LS 7, B-LS 8, B-LS 9, B-LS 10, B-SMS 1, B-SMS 2, B-SMS 3, B-SMS 4, B-SMS 5, B-SMS 6, B-SMS 7, B-SMS 8, B-SMS 10, B-SS 1, B-SS 2, B-SS 3, B-SS 4, B-SS 5, B-SS 7, and B-SS 9.
Meets CASEL competencies: Self-management, responsible decision-making, relationship skills, social awareness, and self-awareness.