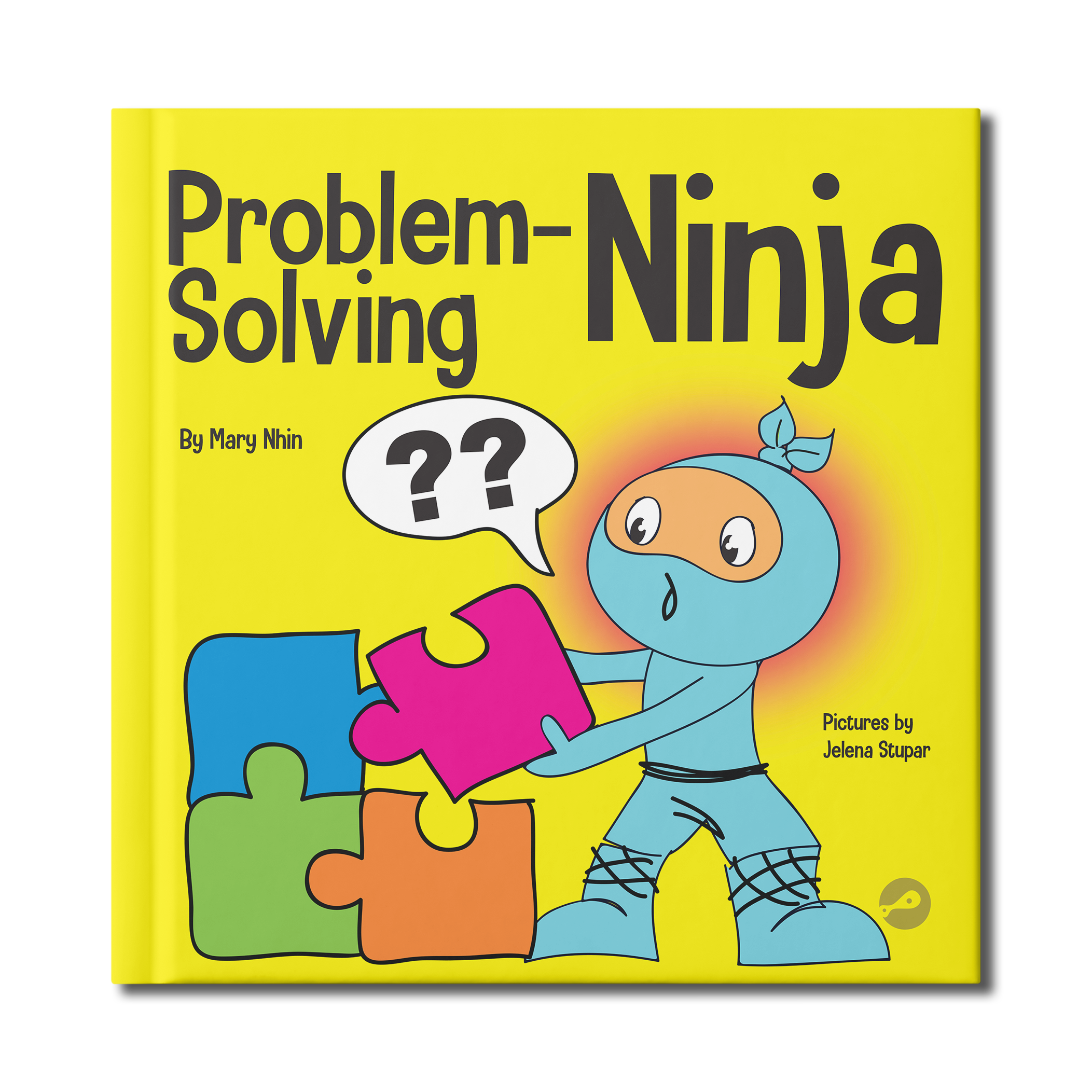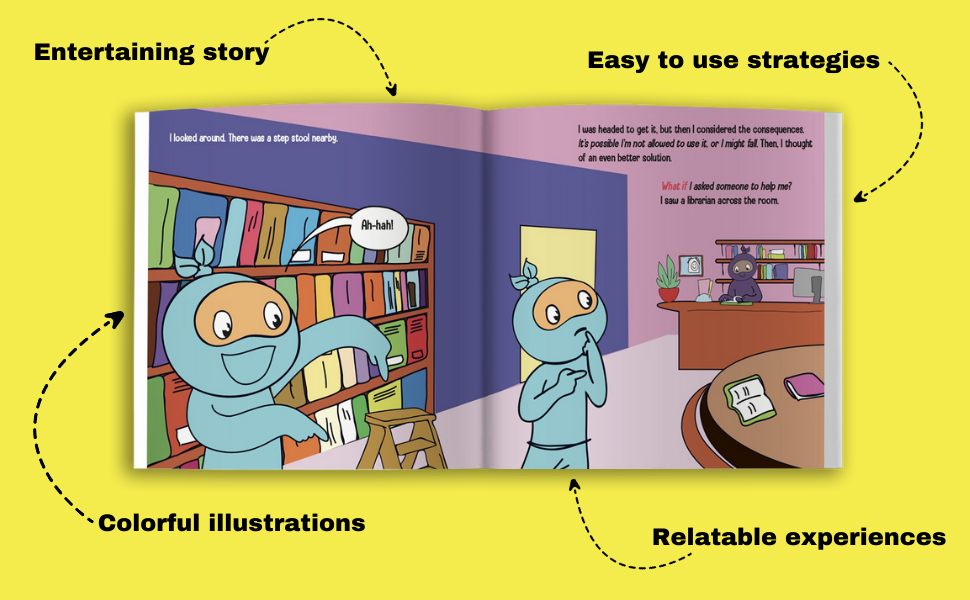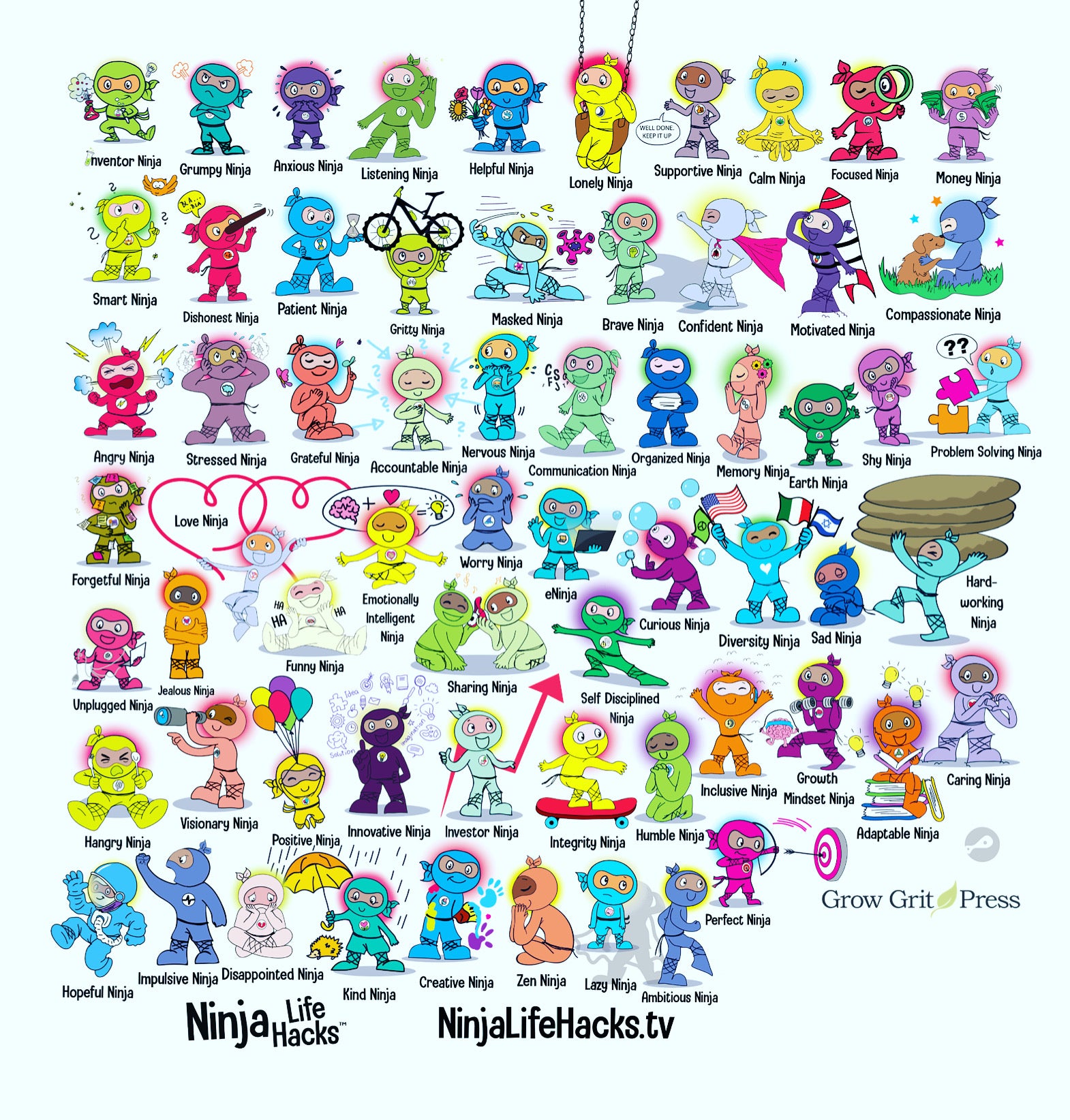 Would you like to help your child become more of a problem solver? Problem Solving Ninja learns how to find solutions using a newly found tool.
Find out what happens in this STEM book about developing skills to problem solve.
Meets ASCA standards: M1, M2, M3 , M4, M5, M6, B-LS 1, B-LS 2, B-LS 4, B-LS 7, B-LS 8, B-LS 9, B-SMS 3, B-SMS 4, B-SMS 5, B-SMS 6, B-SMS 10, B-SS 1, B-SS 2, B-SS 3, B-SS 5, B-SS 8, and B-SS 9.
Meets CASEL competencies: Self-management, responsible decision-making, relationship skills, social awareness, and self-awareness.

Dimensions: 8.5"x8.5"