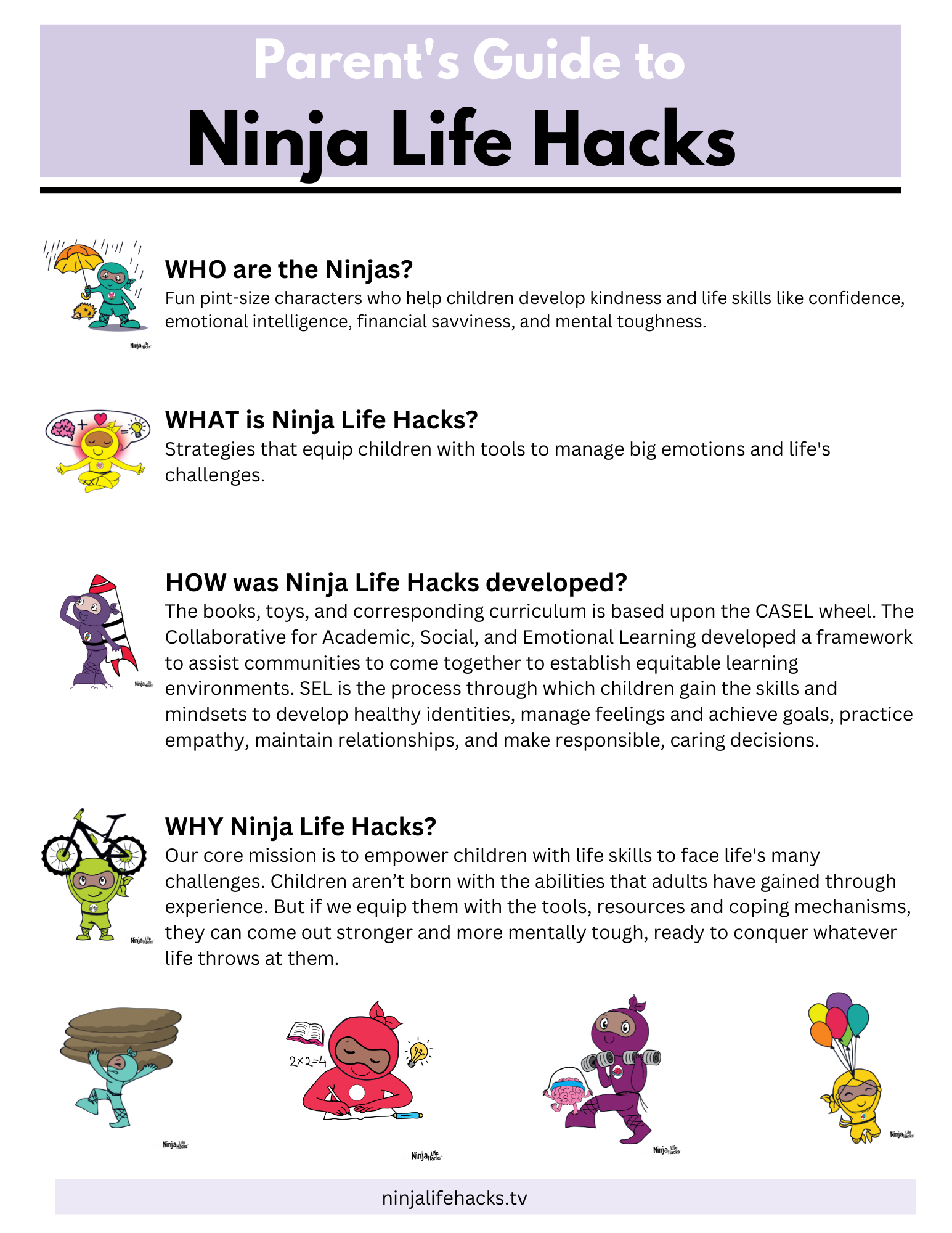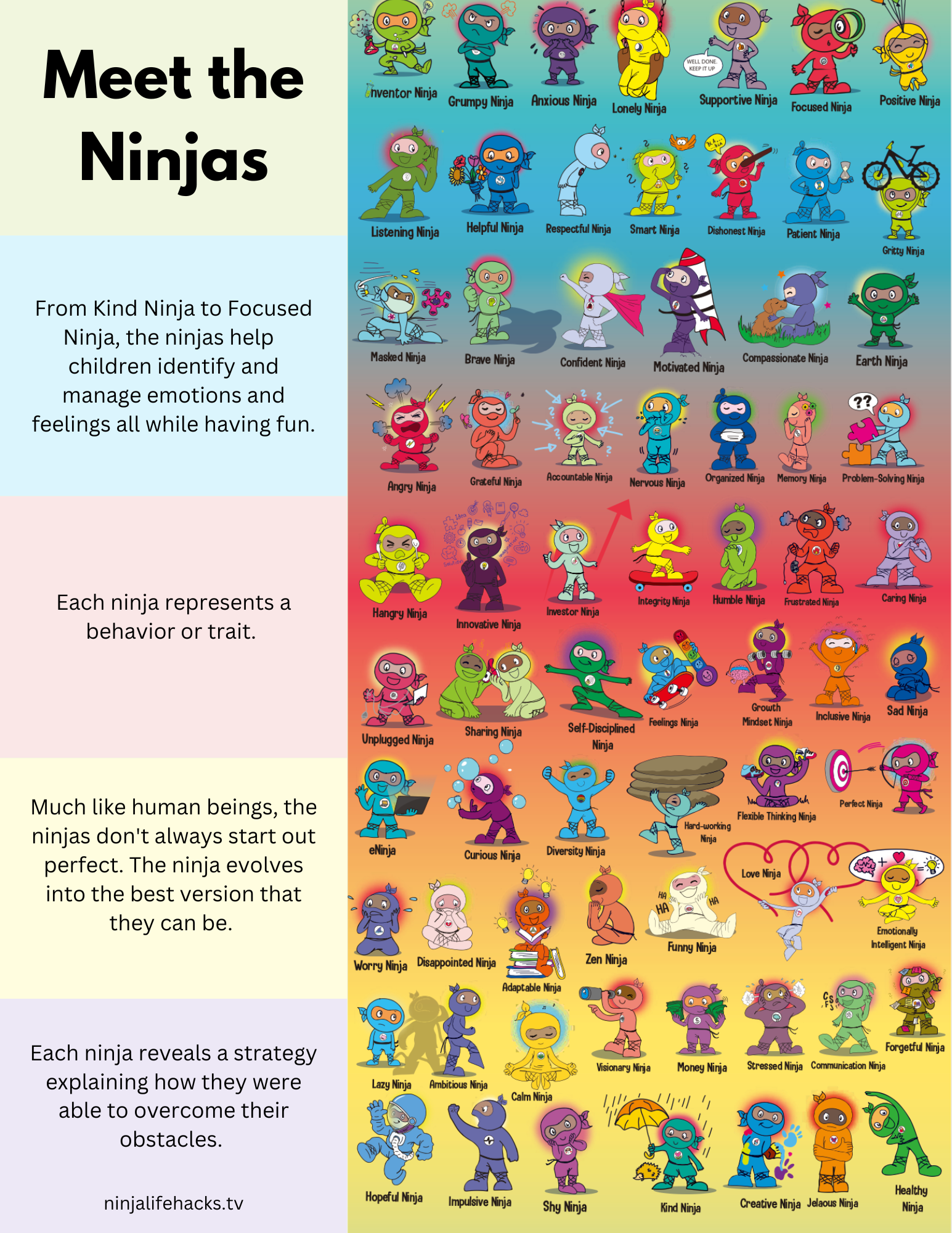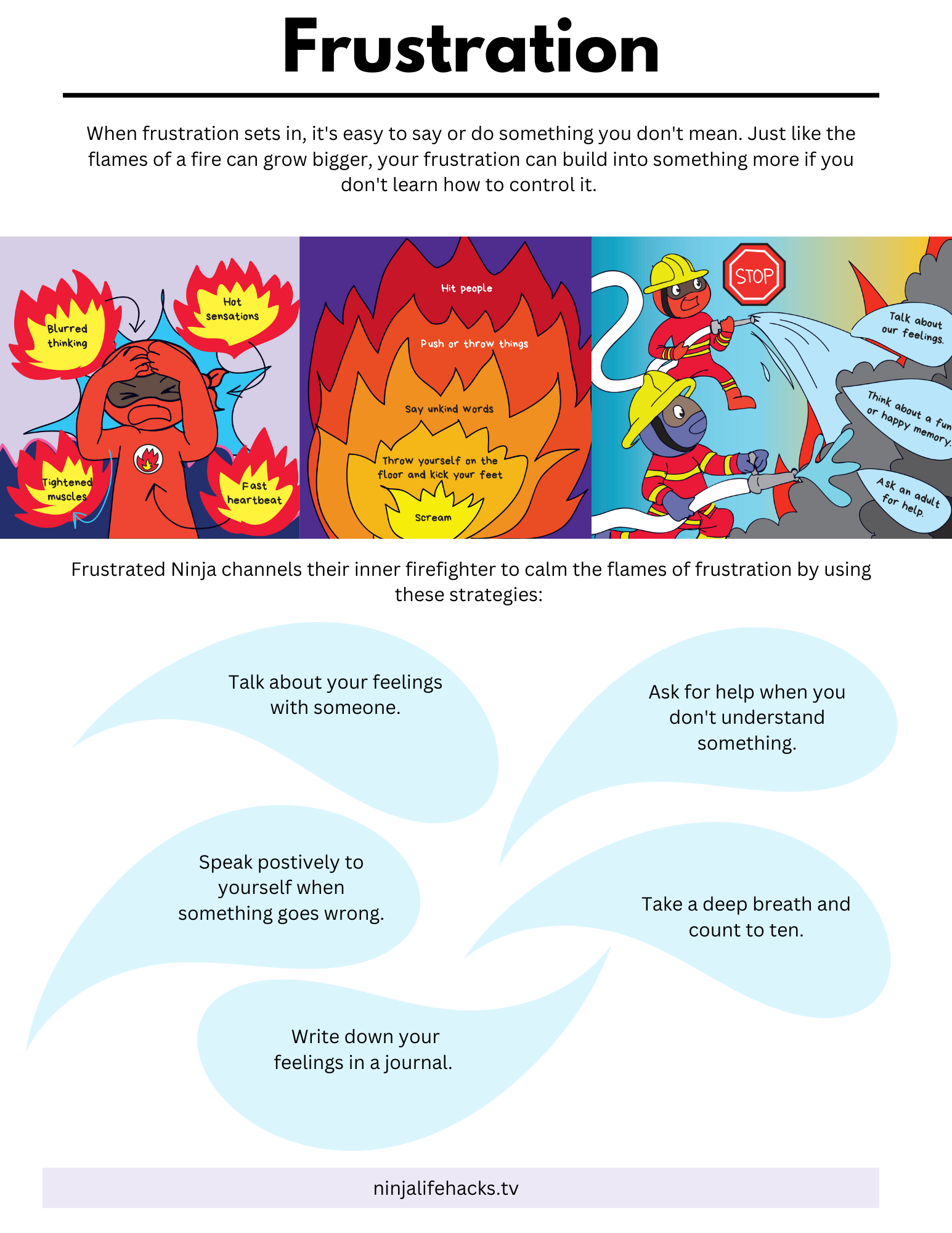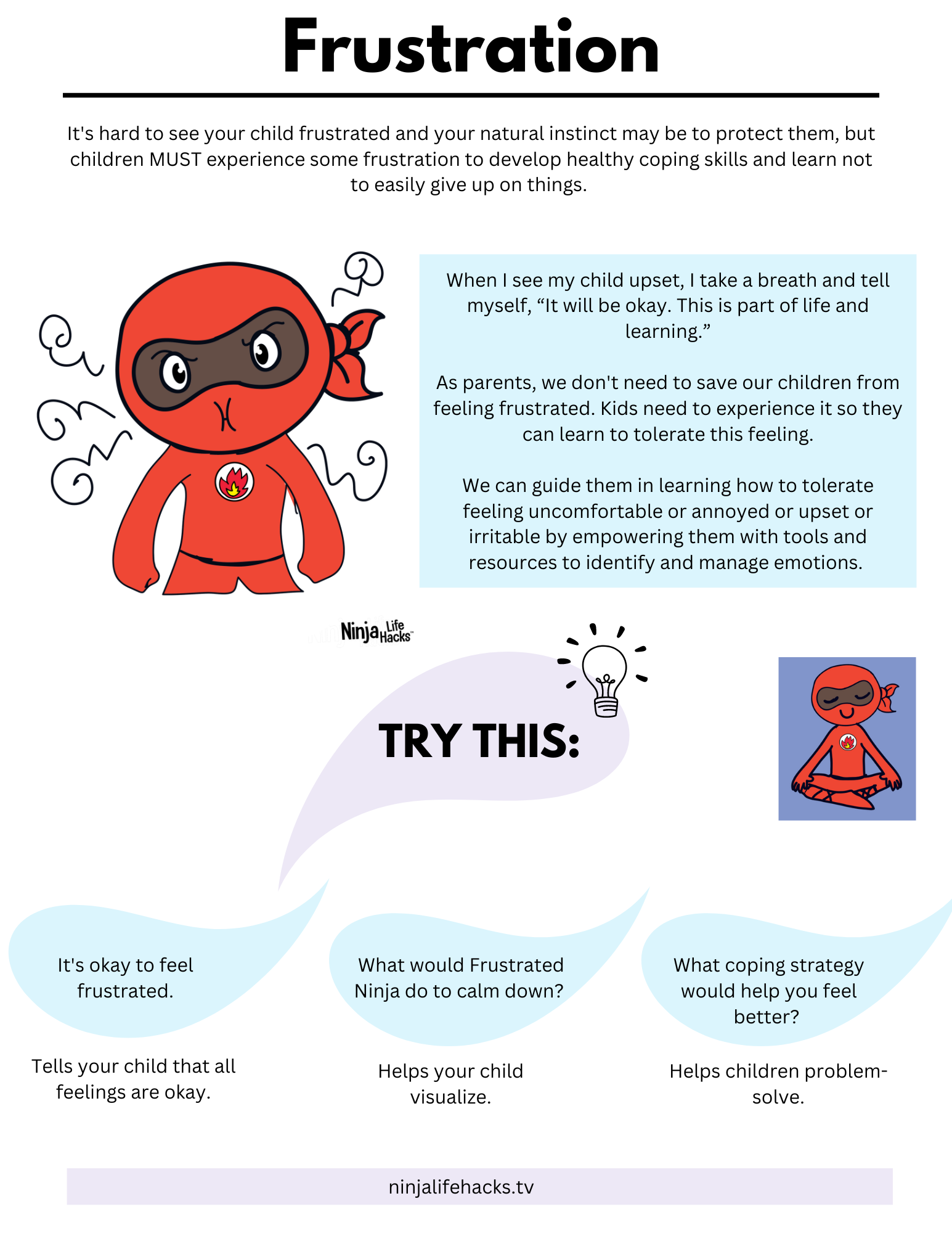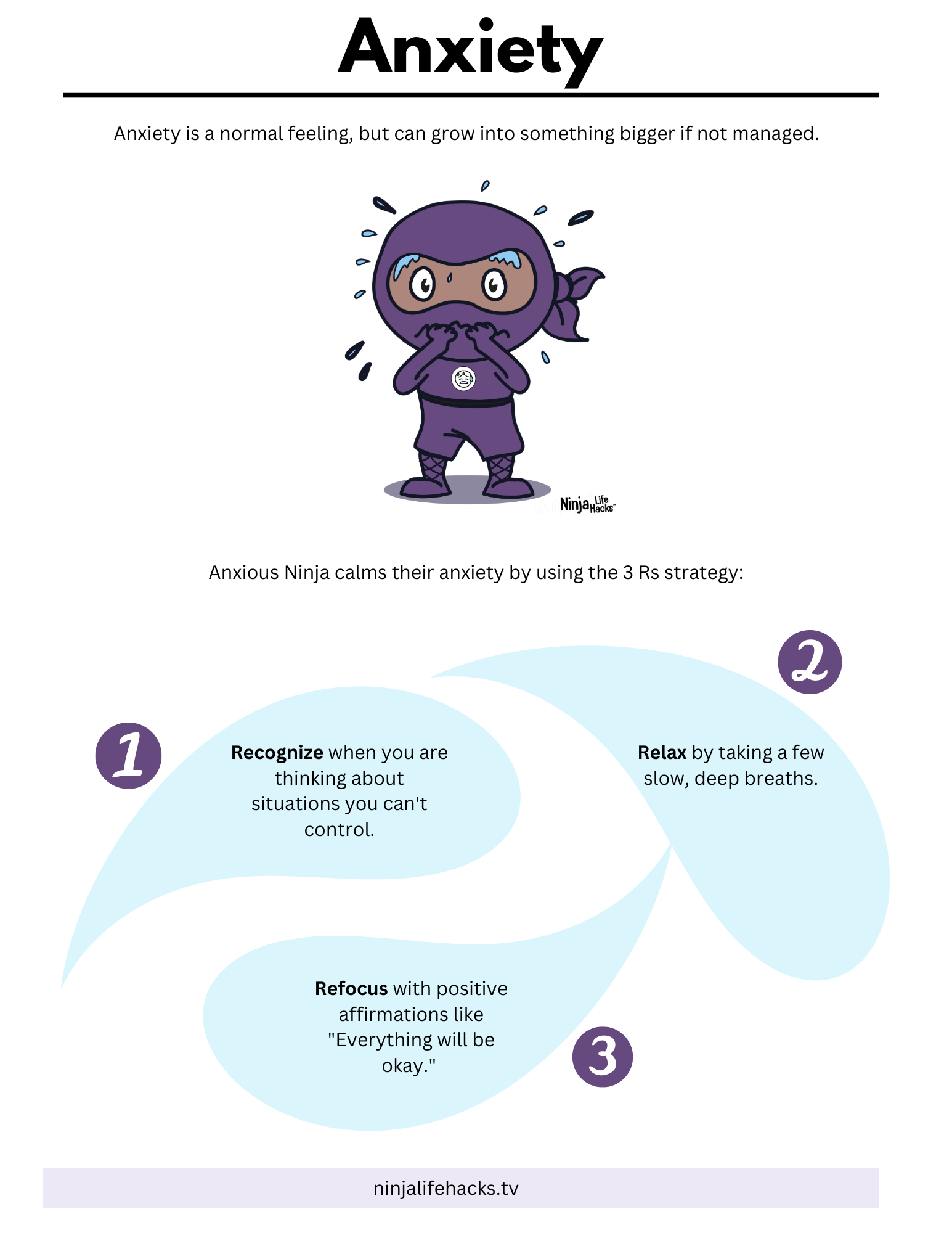 If you are using Ninja Life Hacks in your classroom or school, this is a great guide to give to Parents to help them continue the social emotional learning at home.
It covers the Who, What, Why, and How of Ninja Life Hacks.
Parents will be introduced to a few ninjas and a sampling of a few tools the ninjas use to become the best ninja they can be.

This is a 17 page digital download (pdf).