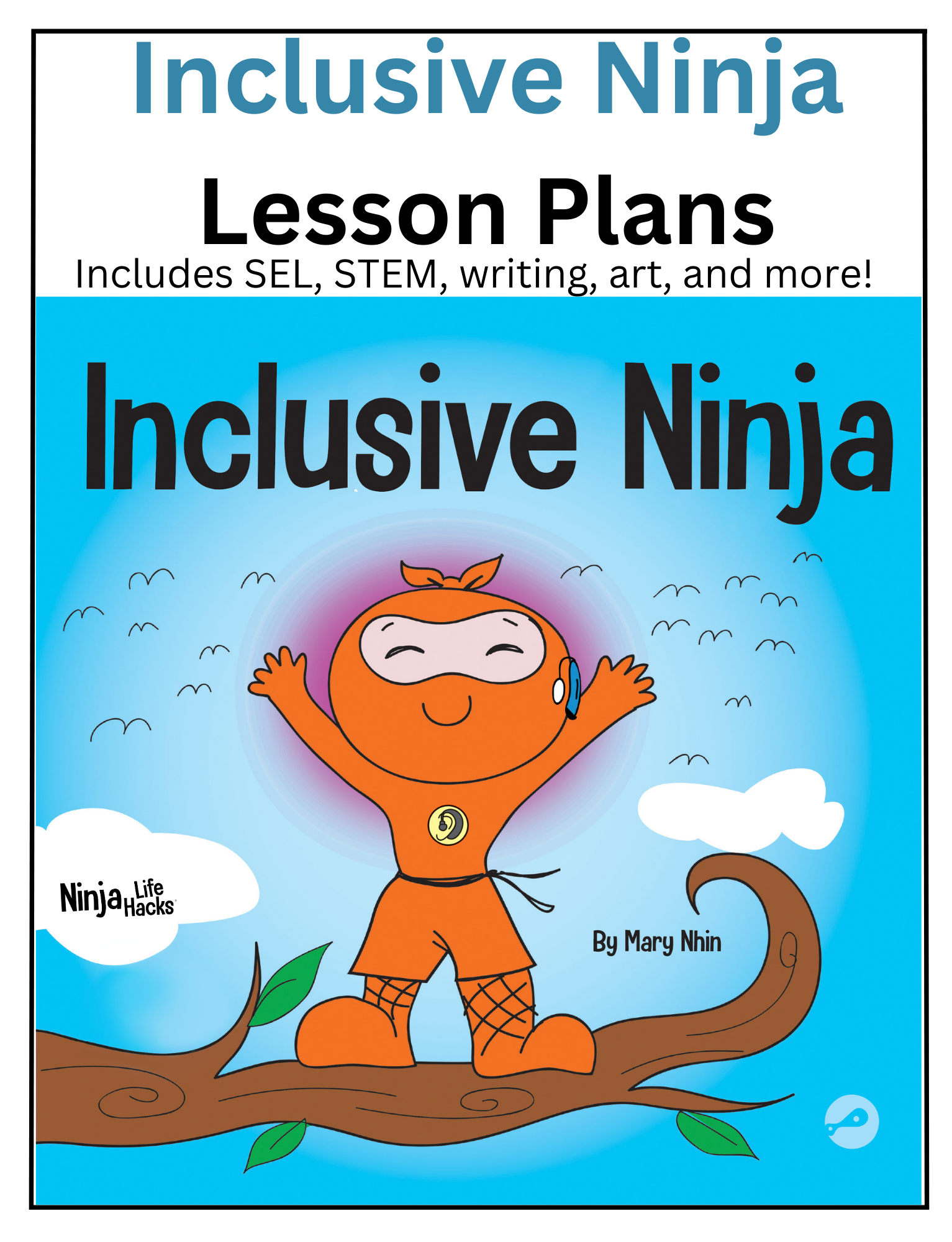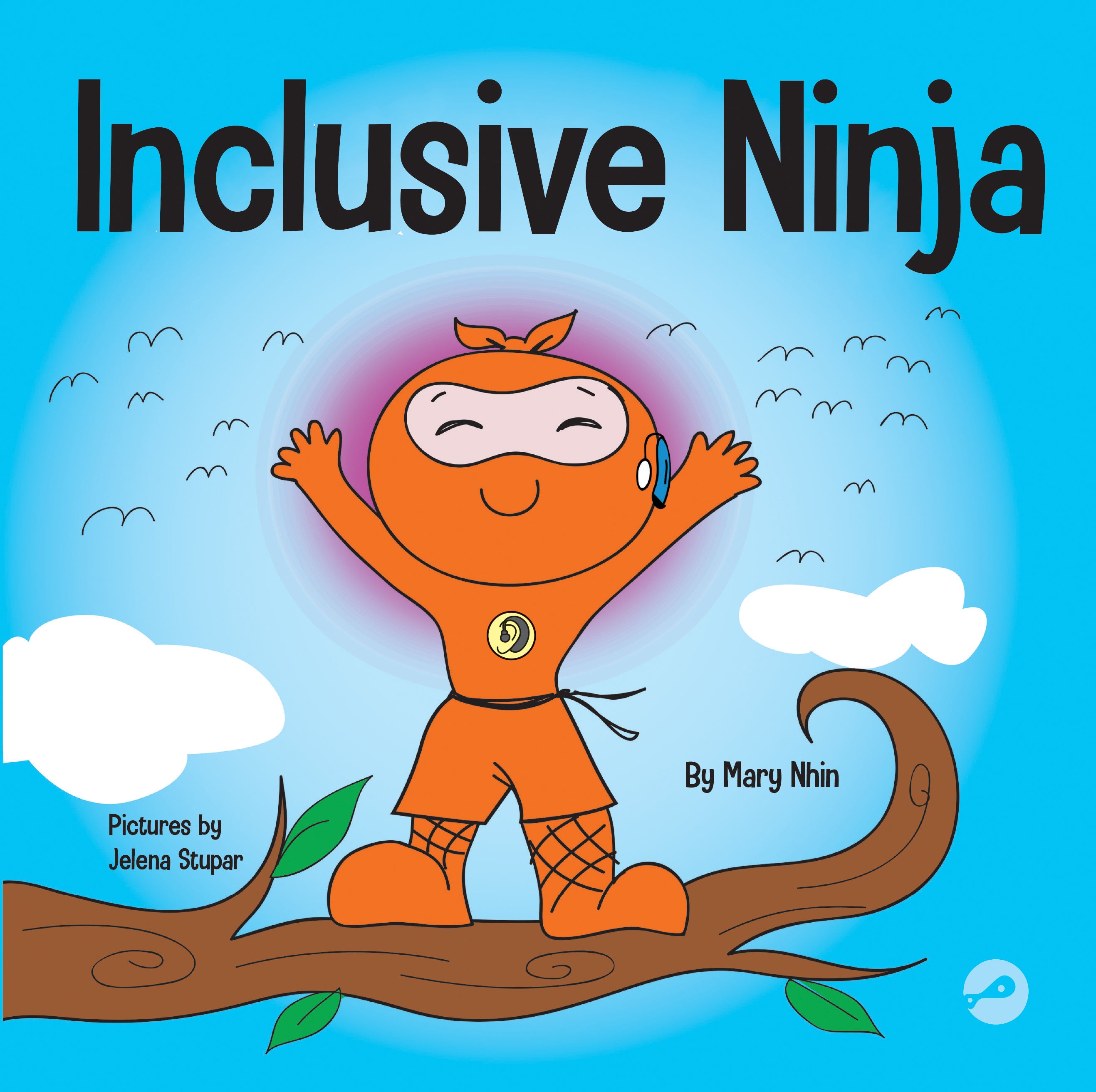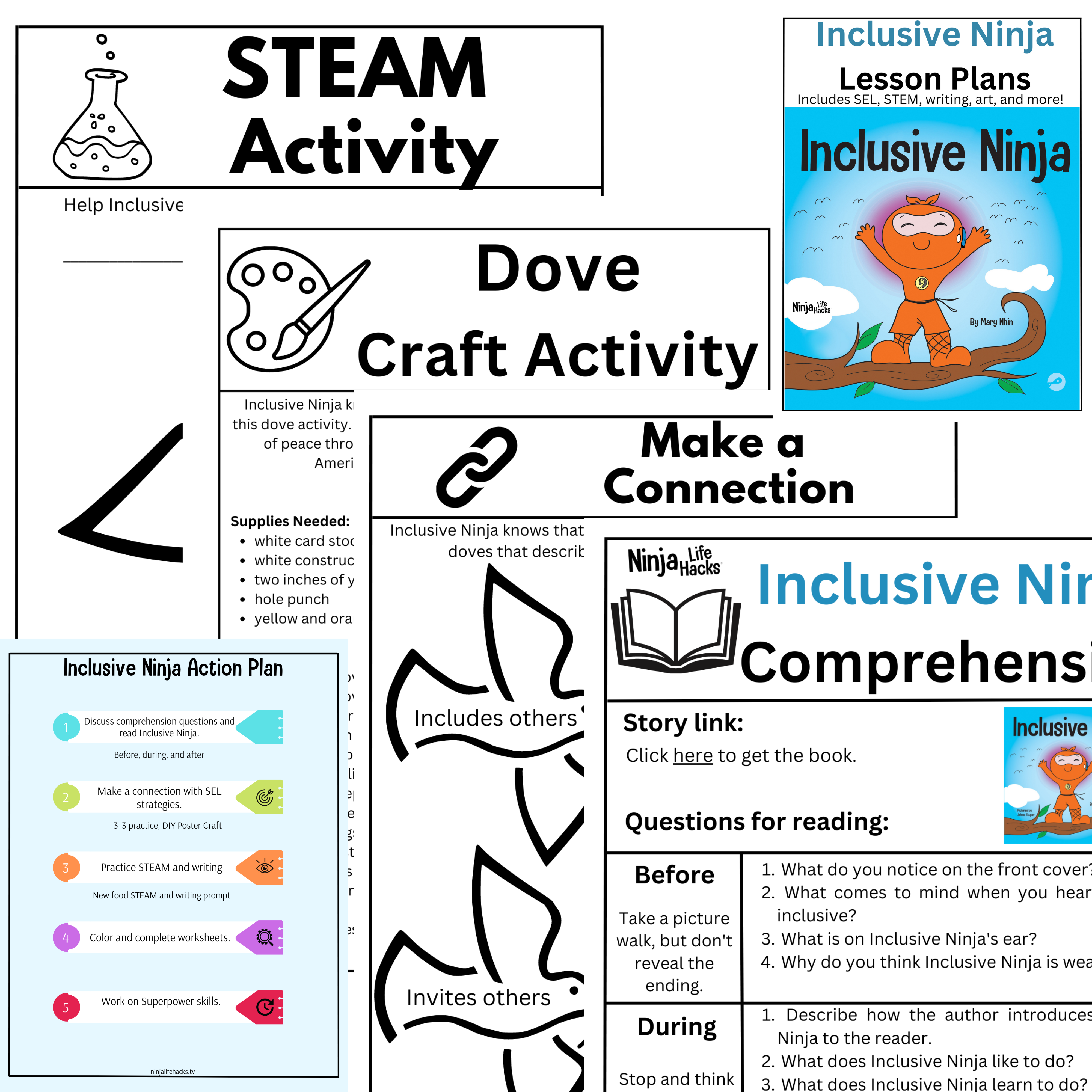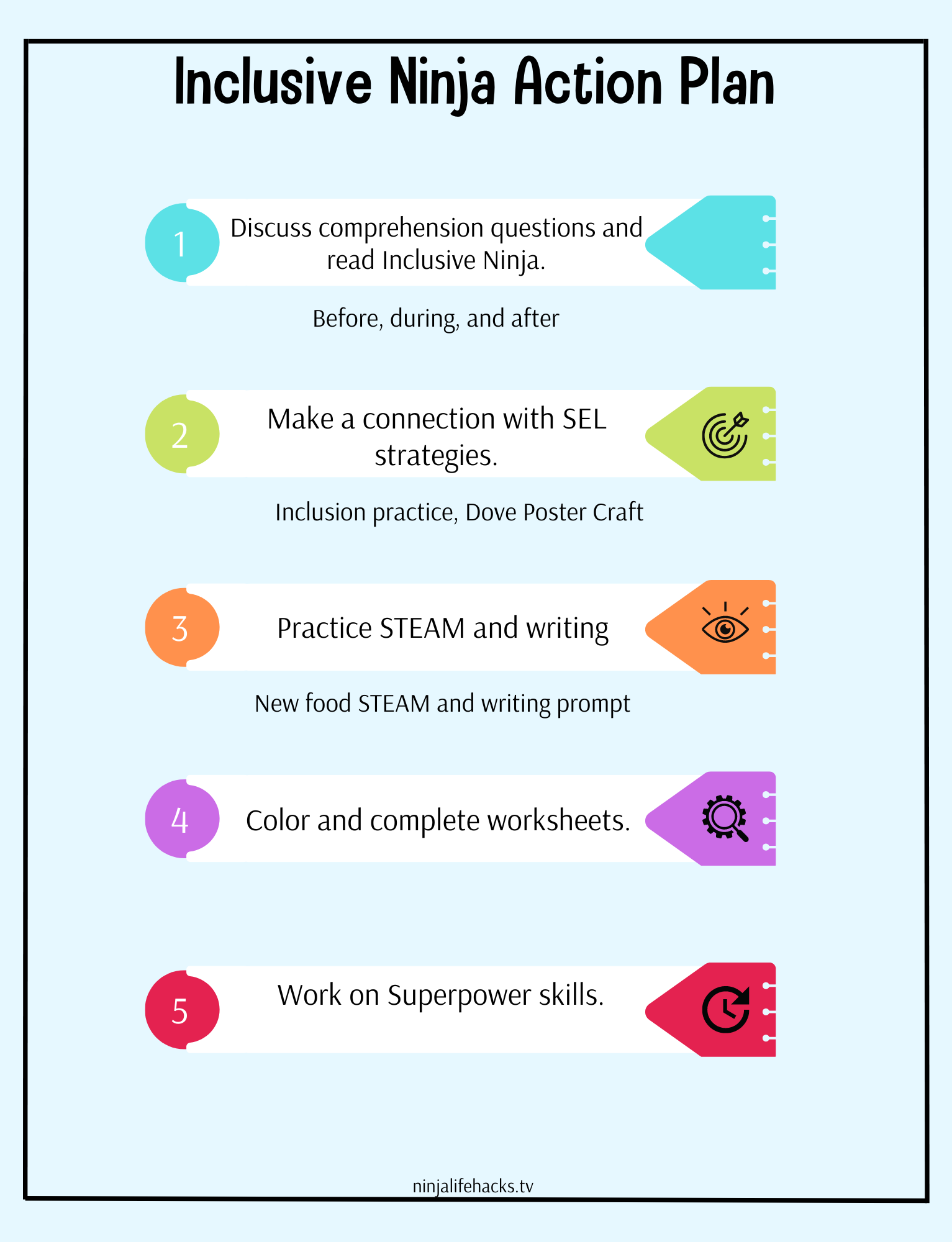 These lesson plans contain activities to support the inclusion and compassion lesson in the Inclusive Ninja book and Ninja Life Hacks series. The Inclusive Ninja lesson plans are fully customizable for children grades Pre-k through 6th grade. The plans include:
-STEM: New Food
-Writing
-Art: Dove Craft
-Social, emotional learning worksheets
-Superpower Exercise Printables
-And More!
Meets ASCA standards: M1, M2, M3, M4, M5, M6, B-LS 1, B-LS 2, B-LS 4, B-LS 7, B-LS 9, B-SMS 1, B-SMS 5, B-SMS 6, B-SMS 7, B-SMS 10, B-SS 1, B-SS 2, B-SS 4, B-SS 5, B-SS 6, B-SS 7, B-SS 8, B-SS 9, and B-SS 10.
Meets CASEL competencies: Self-management, responsible decision-making, relationship skills, social awareness, and self-awareness.

This is a 18+ page high-resolution digital download pdf.