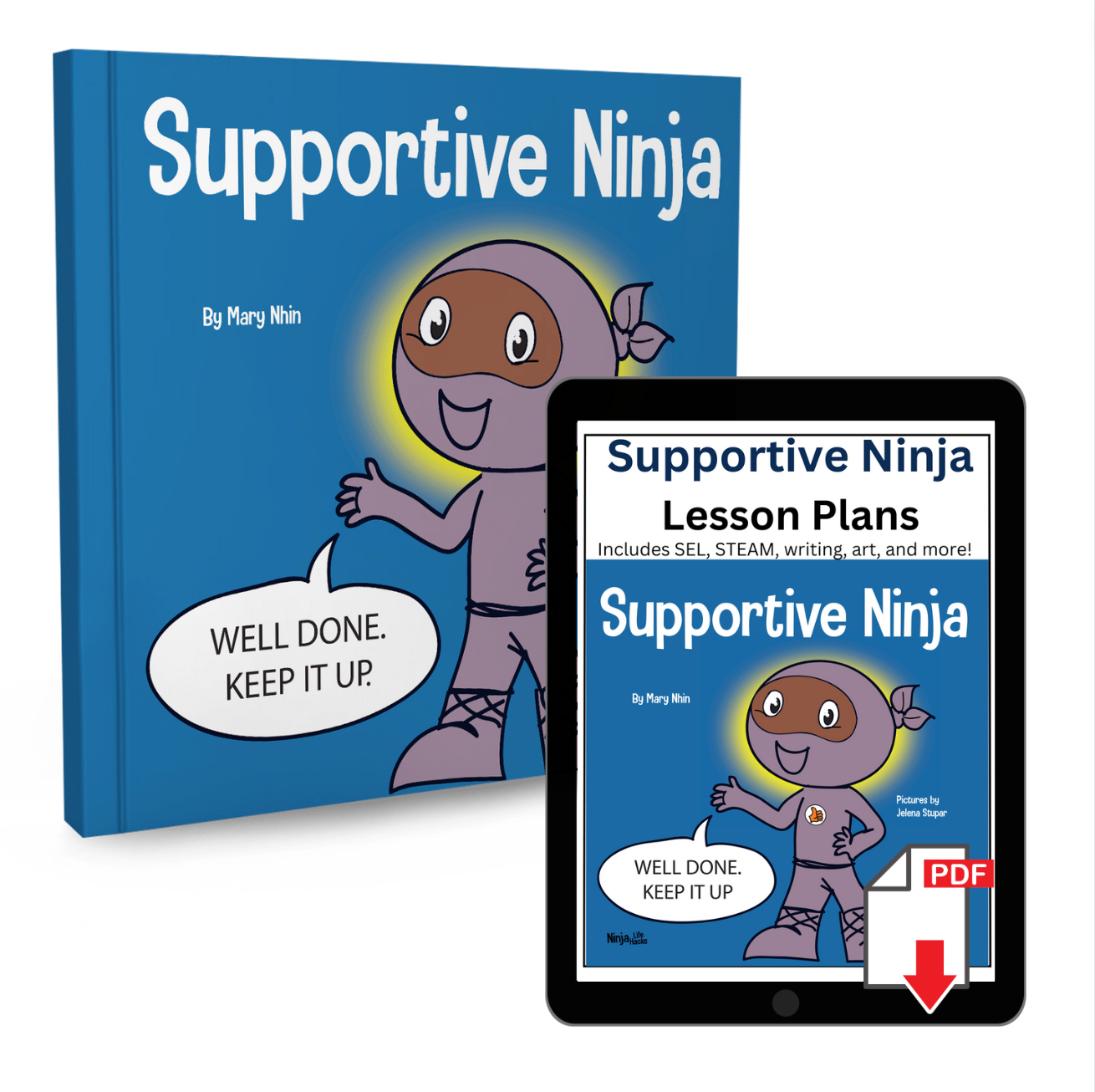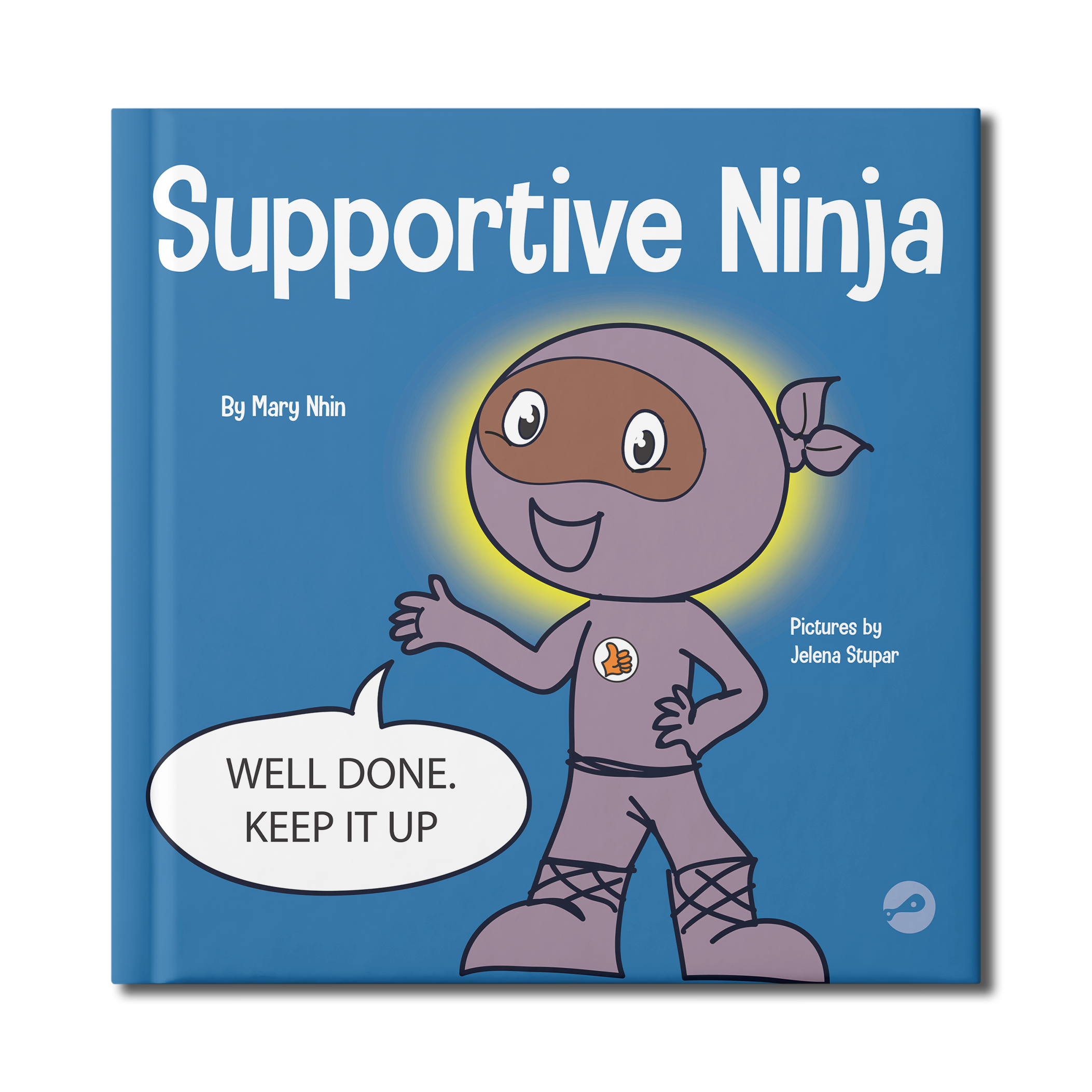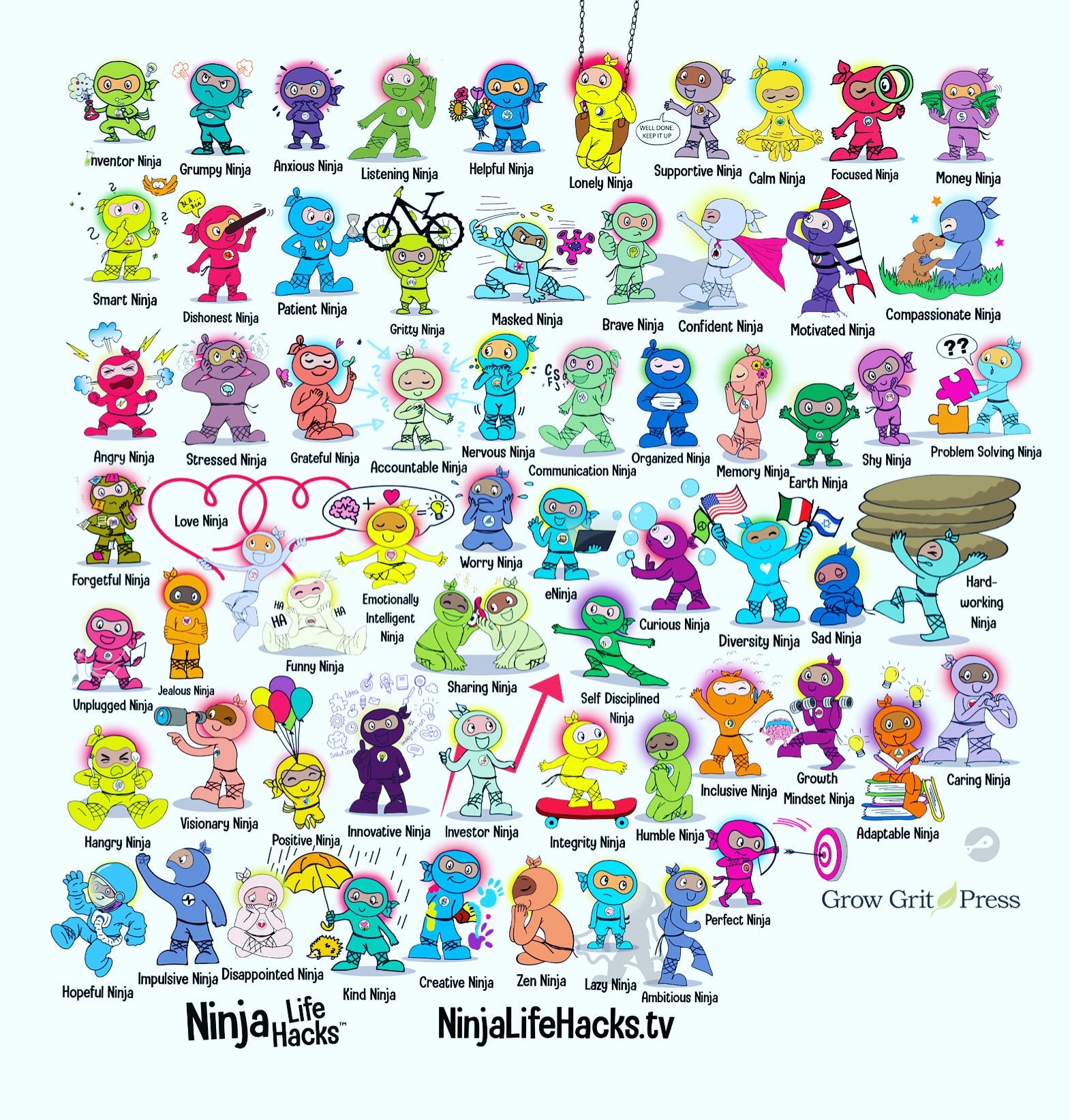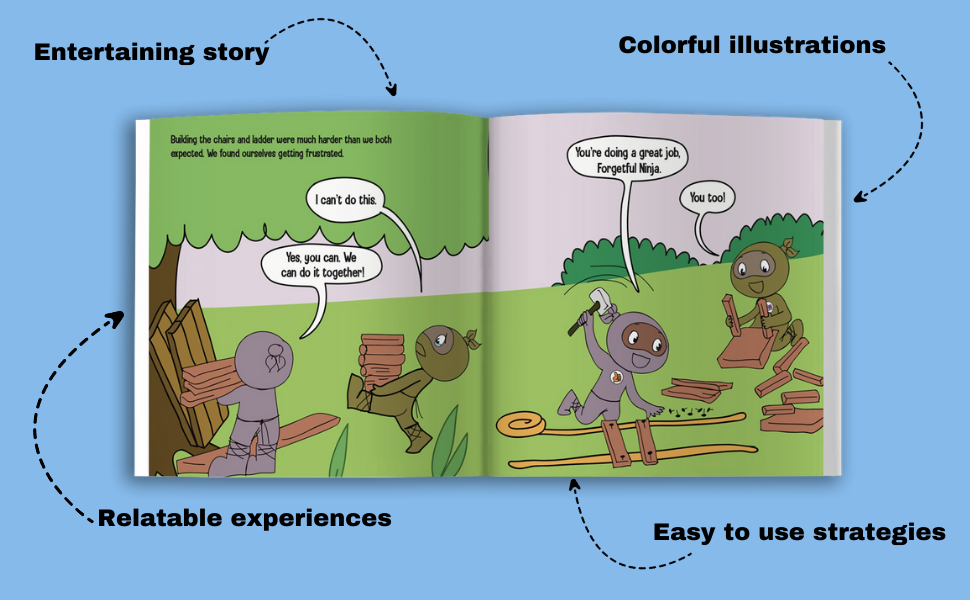 Pair the book with social, emotional learning activities to continue the learning.
We know that supporting each other is the key to good relationships both at home and in the world, but how do we teach that to our children?
In this book, we learn how Supportive Ninja can help children:
understand the importance of supporting each other
learn how to listen, understand, and be empathetic
see that with love and a great support system, the world works better, and that's what we need much more of
Book Dimensions: 8.5"x8.5". Paperback book will be shipped to you. Lesson plans are a 16+ page digital download.
Dimensions: 8.5"x8.5"
Meets ASCA standards: M1, M2, M3, M4, B-LS 1, B-LS 9, B-SMS 1, B-SMS 10, B-SS 1, B-SS 2, B-SS 4, B-SS 5, B-SS 5, B-SS 7, B-SS 9, and B-SS 10.
Meets CASEL competencies: Self-management, responsible decision-making, relationship skills, social awareness, and self-awareness.