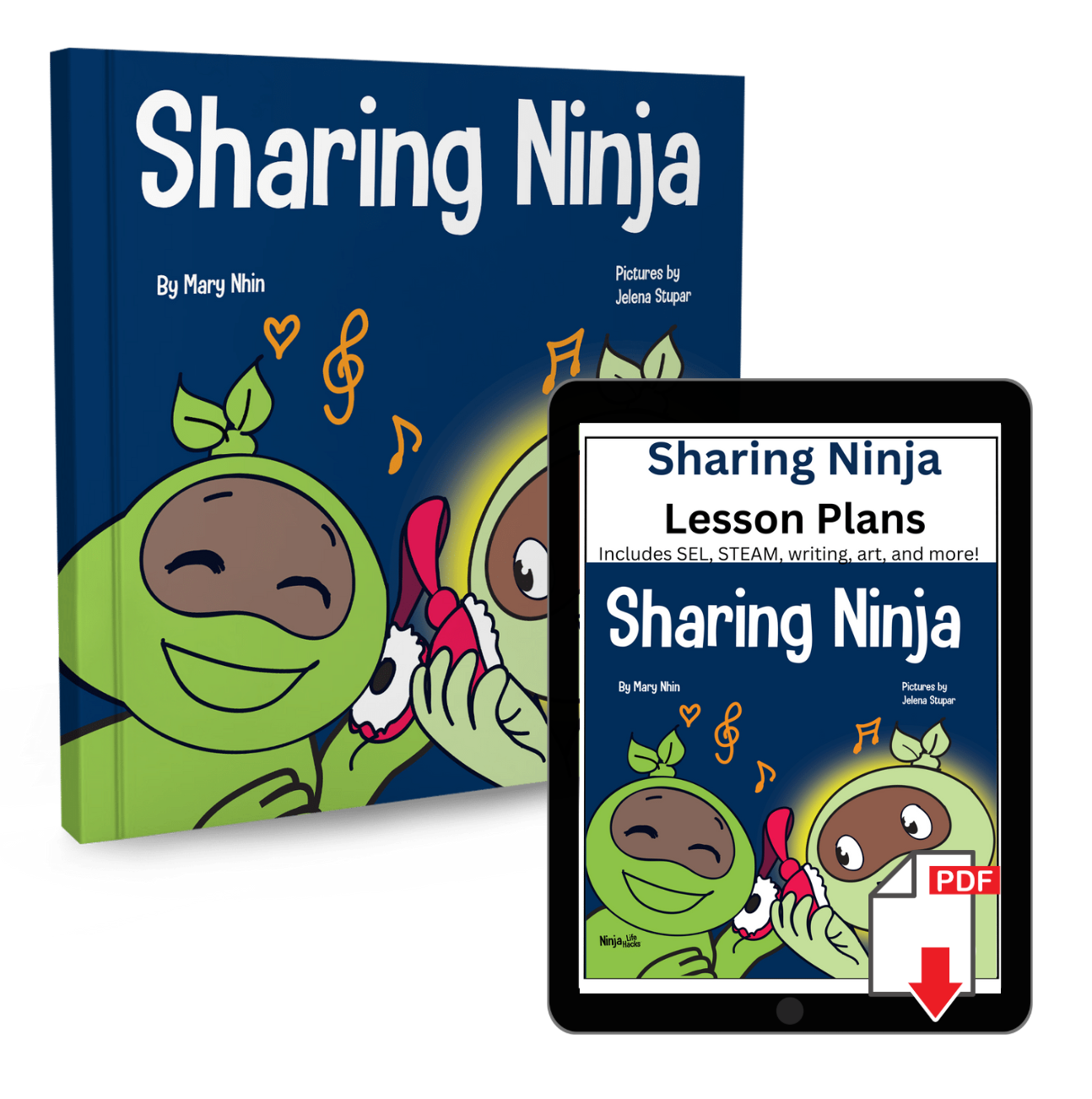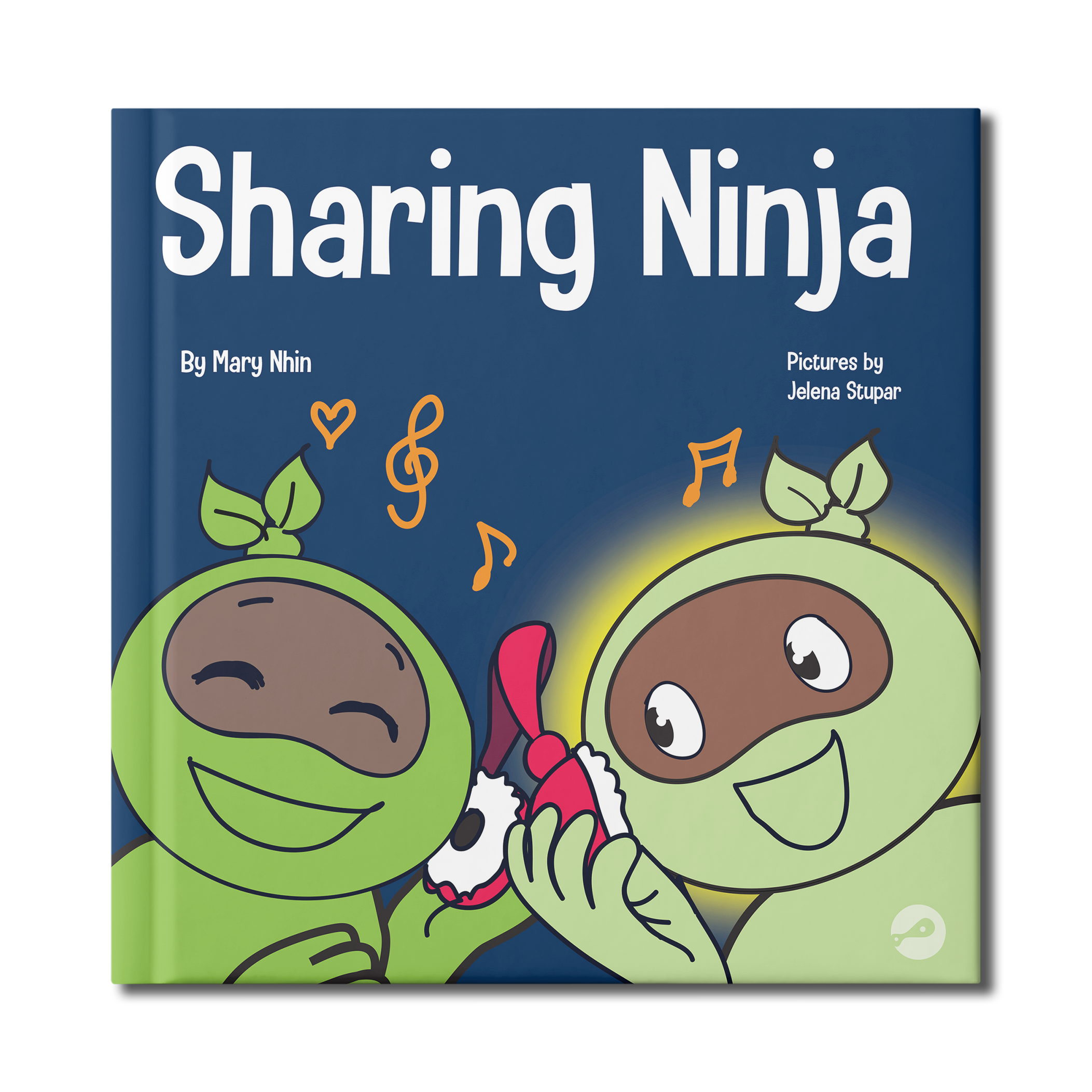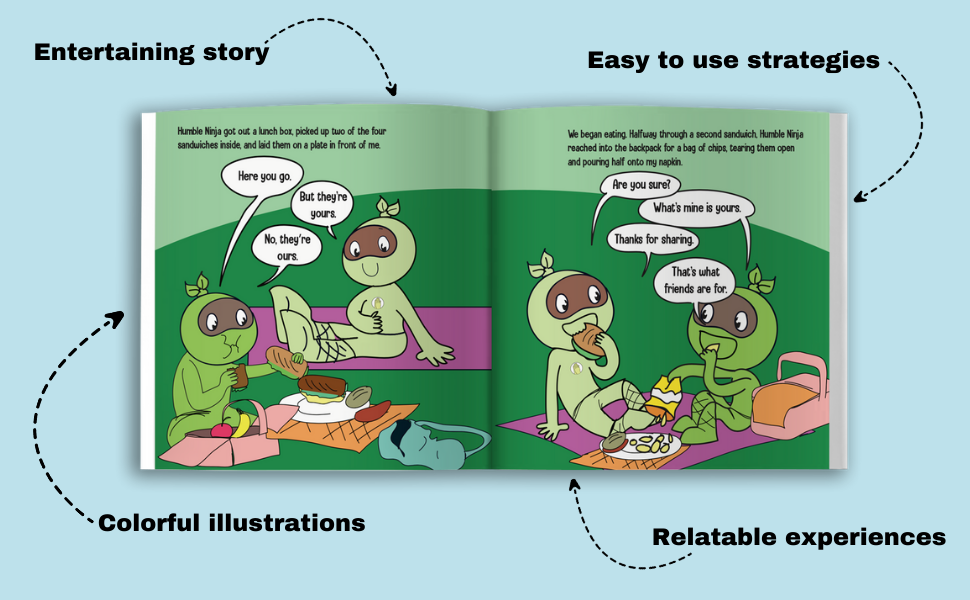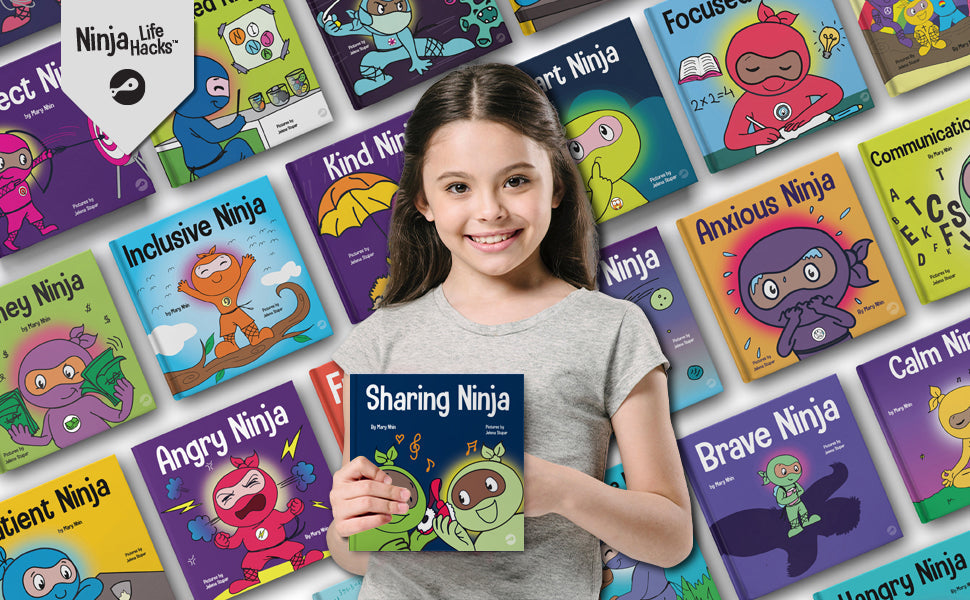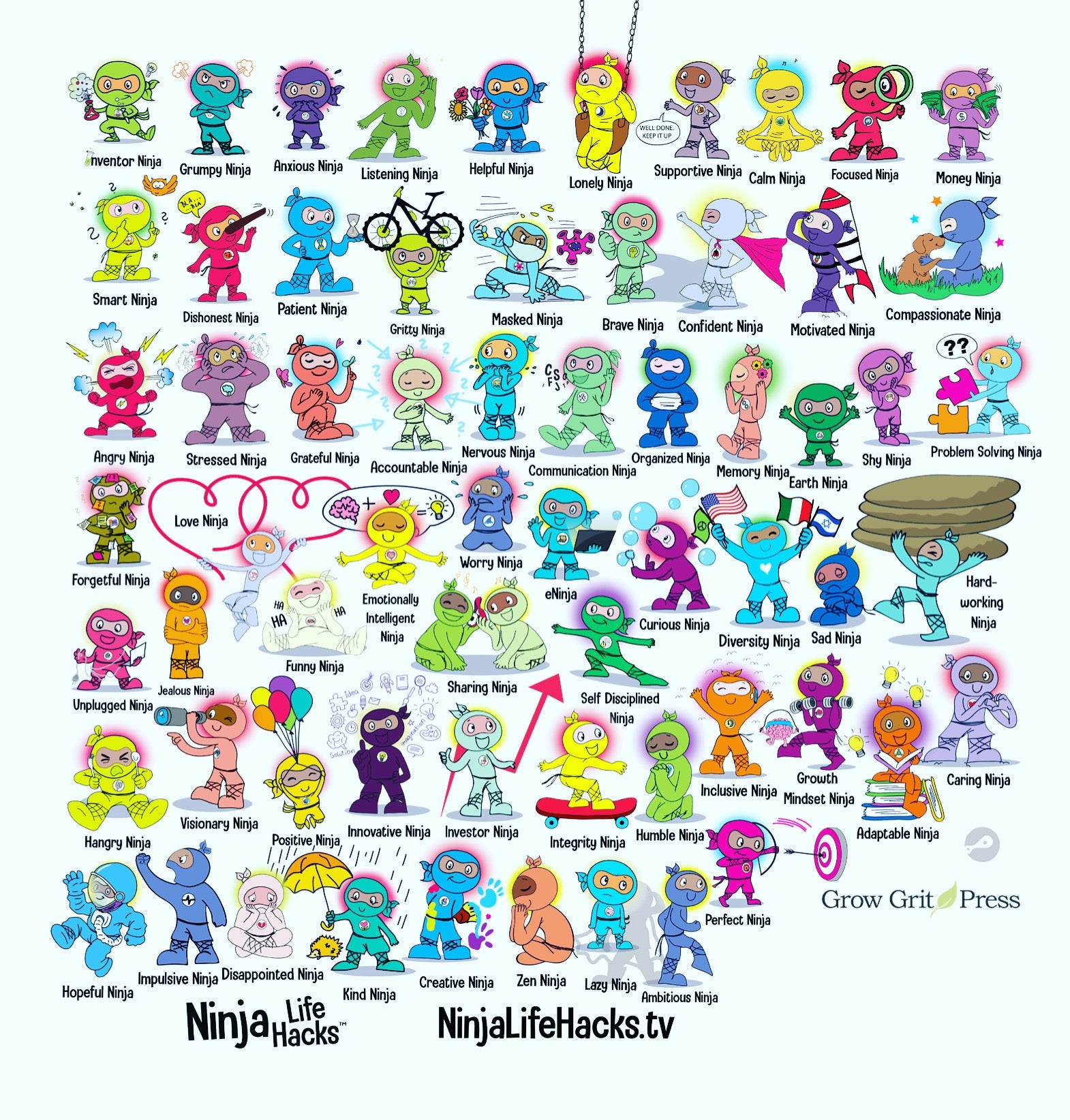 Pair the book with social, emotional learning activities to continue the learning.
Sharing Ninja learns how great it feels to to share!
Find out what happens in this book about overcoming selfishness.
Book Dimensions: 8.5"x8.5". Paperback book will be shipped to you. Lesson plans are a 14+ page digital download.
Dimensions: 8.5"x8.5"
Meets ASCA standards: M1, M2, M3, B-LS 4, B-LS 9, B-SMS 1, B-SMS 2, B-SMS 6, B-SMS 10, B-SS 2, B-SS 4, B-SS 5, B-SS 6, B-SS 9, and B-SS 10.
Meets CASEL competencies: Self-management, responsible decision-making, relationship skills, social awareness, and self-awareness.