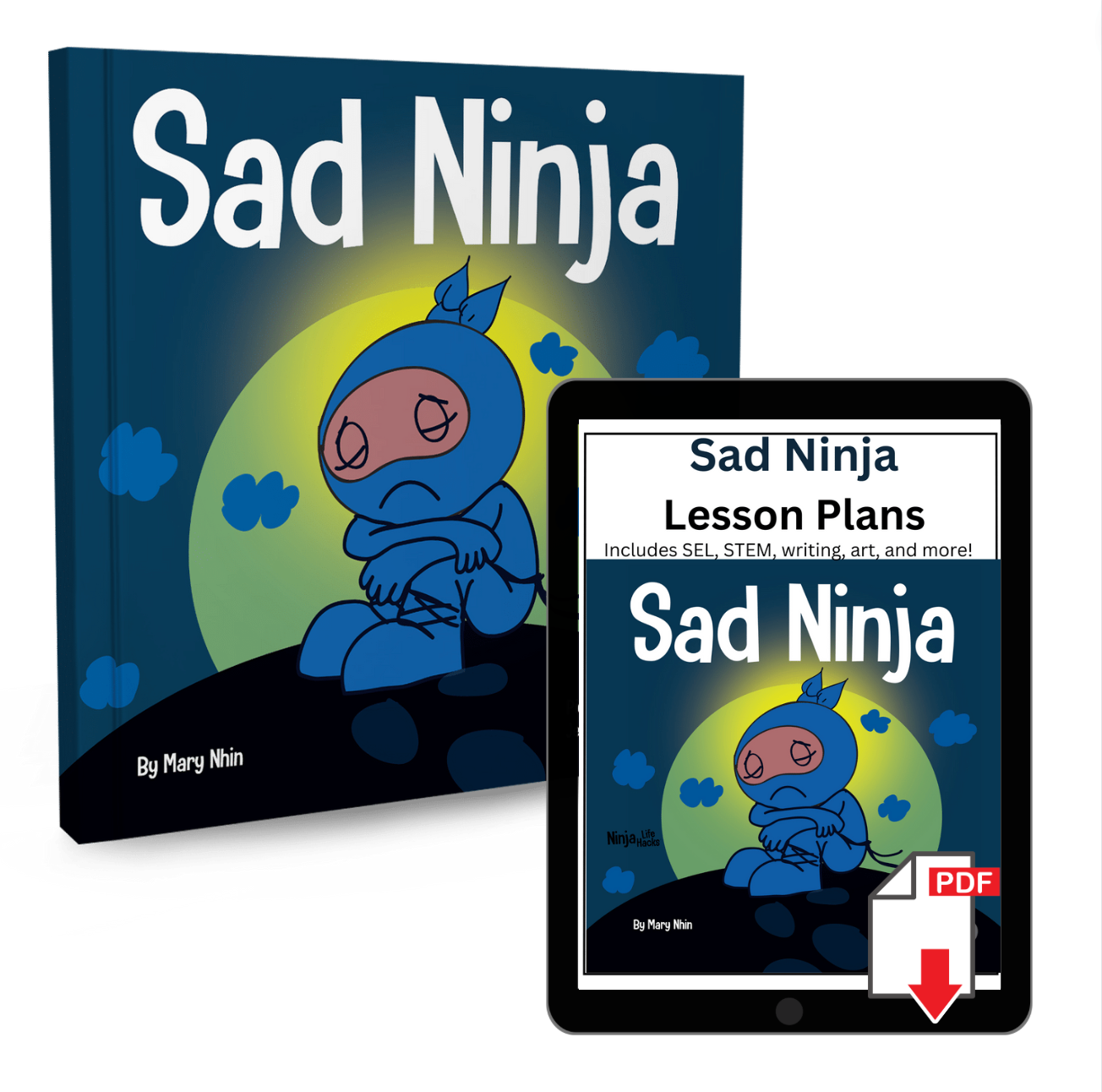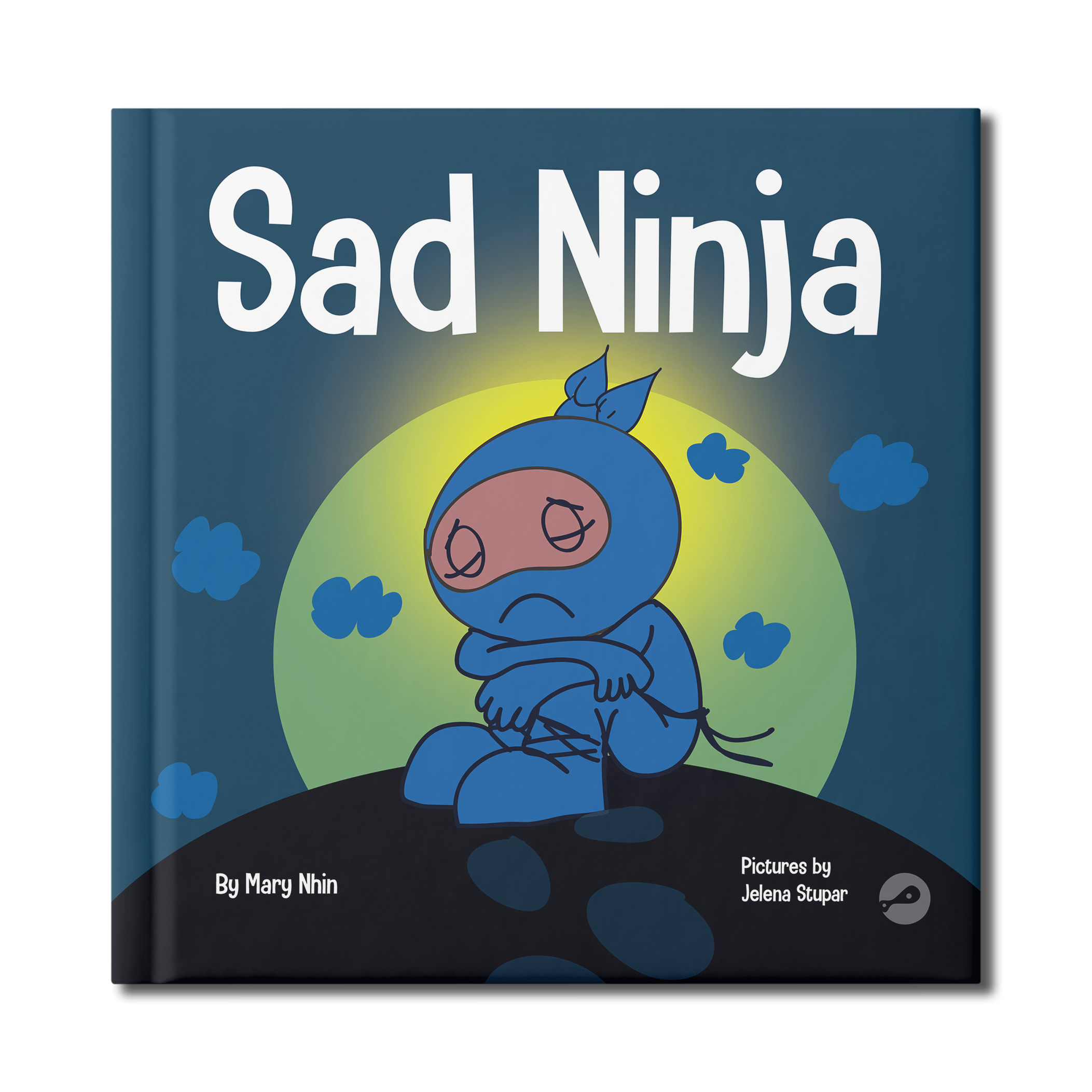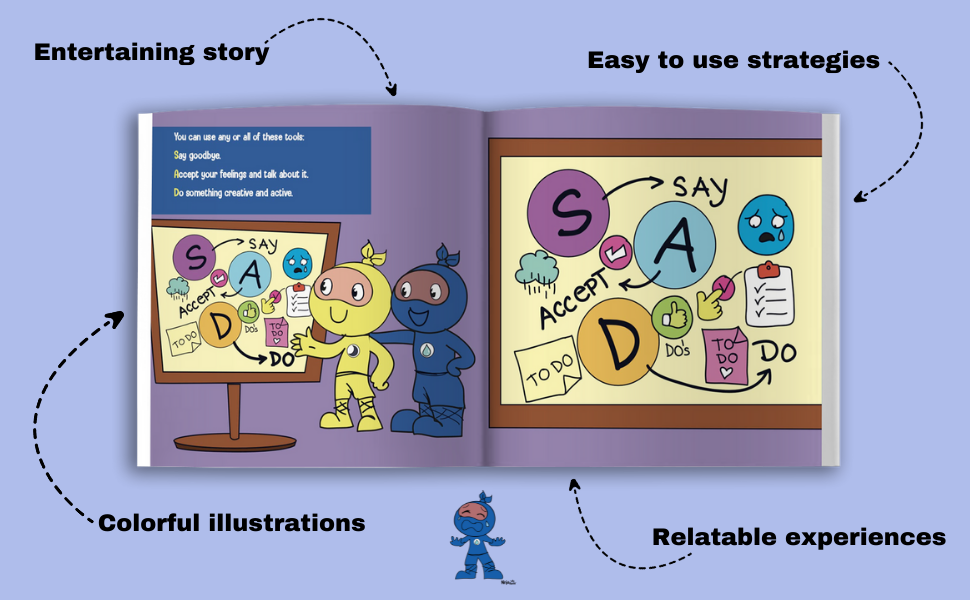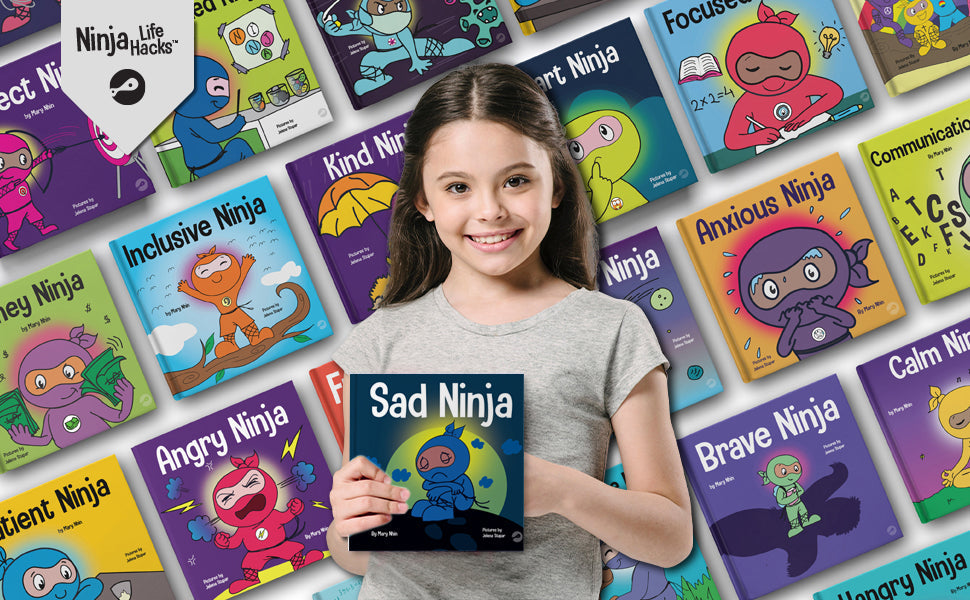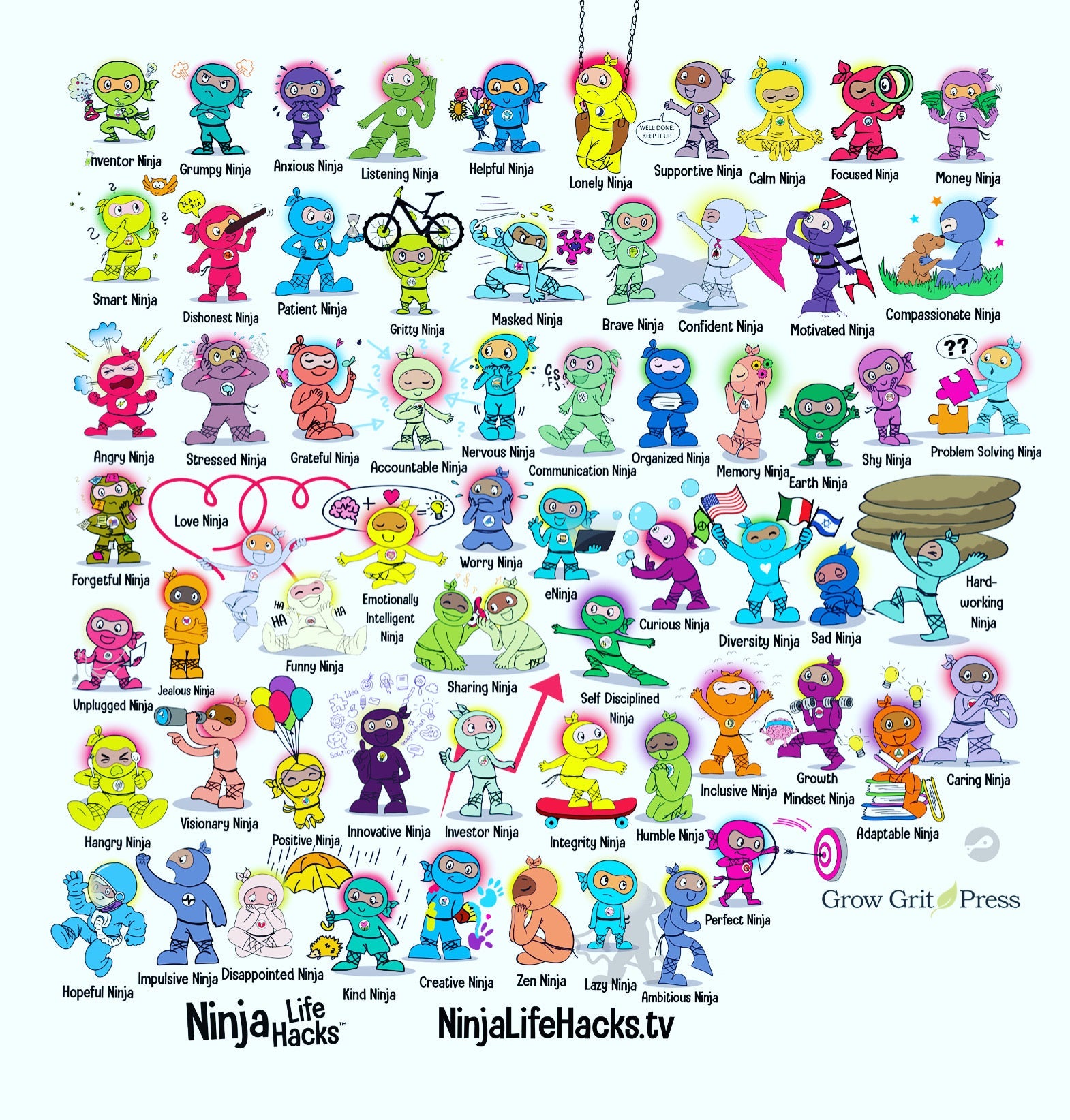 Pair the book with social, emotional learning activities to continue the learning.
Sad Ninja deals with the loss of a loved one.
Find out what happens in this SEL book about accepting sad feelings like loss and grief.
Book Dimensions: 8.5"x8.5". Paperback book will be shipped to you. Lesson plans are a 19+ page digital download.
Dimensions: 8.5"x8.5"
Meets ASCA standards: M1, M2, M3, B-LS 4, B-LS 7, B-LS 9, B-LS, 10, B-SMS 1, B-SMS 5, B-SMS 7, B-SMS 9, B-SMS 10, B-SS 2, B-SS 3, and B-SS 4.
Meets CASEL competencies: Self-management, responsible decision-making, relationship skills, social awareness, and self-awareness.